In our fast-paced digital world, social media have made it easier to share thoughts and opinions with the masses. Many companies have made taking advantage of influencer marketing to target their product a common practice. Influencers are individuals who have the ability to impact or persuade others regarding a particular product, service, or idea. Social media influencers are especially powerful, as they can have billions of audiences.
If you need to create buzz to grow your brand, strengthen your industry credibility, or achieve mind share within your own field of expertise, then influencer marketing is a strategy that works.
In this guide, we will teach you how to use influencer marketing for your business. It includes everything you need to do from finding influencers to creating marketing appeals. With just simple steps, you can be creating simple, effective strategies for your marketing.
What Is Influencer Marketing
Influencer marketing is the process of partnering with influential individuals on social media to promote a product or service. Unlike celebrity endorsements, which can be expensive and hard to secure, influencer marketing takes advantage of social media to partner with everyday people who have sizable followings.
This can also be a way of using an influencer to boost a brand's awareness and sales. Influencer marketing is more than tweeting a celebrity's call to action. It's about using those with a social media following to amplify your brand's message.
According to a study from BrightLocal, 92% of consumers surveyed agree that online reviews help them make purchasing decisions. Influencer marketing is the perfect way to tap into that positive consumer feedback and create more positive word of mouth for your brand.
Influencer Marketing As A Marketing Strategy
The online world has created an era of extreme and unprecedented connectivity and urgent, frequent communication. This has made it tougher than ever to stand out from the music, and ride the hype, and noise.
When influencer marketing is applied in a way that can provide value to your business, it can be a nice part of the resources available to your business in order to target your ideal target audiences and expand your reach. The more effectively and efficiently influencer marketing is organized, the easier it'll be to configure your advertisements or promotions on social media platforms.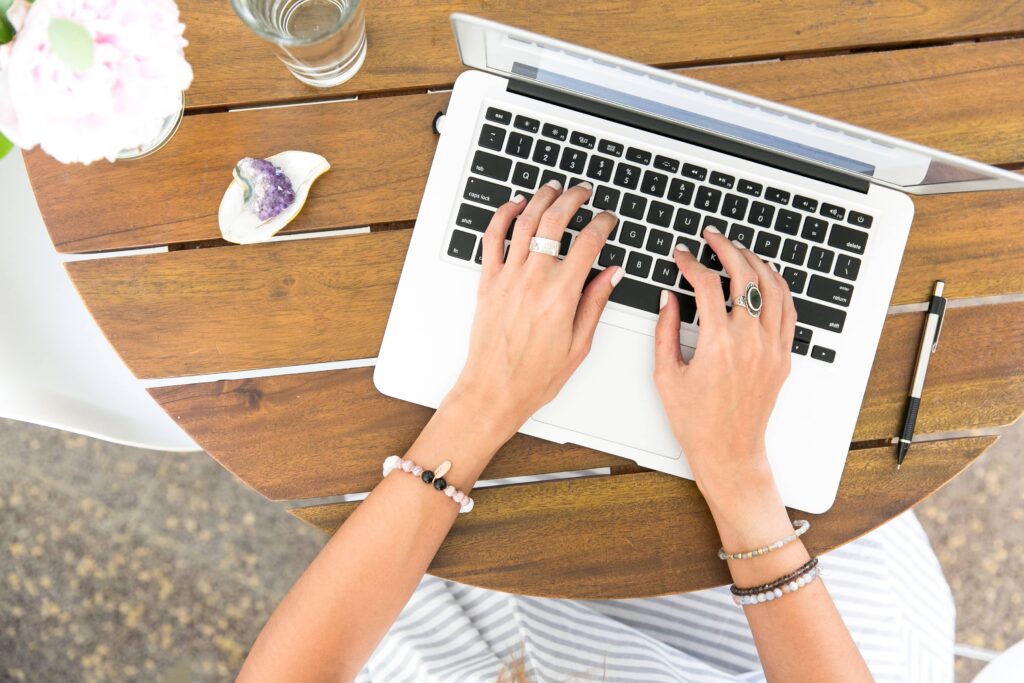 These few strategies will help you set your marketing campaign goals right.
1. Create A Plan For Your Marketing Strategy
A plan is crucial to any marketing strategy. Before embarking on any process from productivity to communication, an understanding of the basics is important. In order for your strategy to run smoothly, you need to be familiar with the basics of the available options.
2. Answer Questions And Offer Solutions
It is important to know your audience. Not only what they want from you, but why they are looking for your product and service. Understand their motivations, and let them know why you are the best option for them.
Doing this plan will not only help you plan an effective advertising strategy, but also introduce you to different profit and loss models, calculate your average cost and answer a lot of questions such as — where will your money go, who will your audience be, and what is your target group.
3. Create A Content Plan
Content is the mainstay of social media marketing and the most important part. The quality and type of content you put out on social media platforms will dictate the way people view you.
4. Be Genuine
Be genuine and honest about your business. If you have a good product, describe it exactly the way it is without adding false promises to it. Be sure to share some of your best features, and not just what you think your customers want to hear.
5. Connect With An Influencer In your Niche
Once you have grown a clear plan, you can begin contacting those influencers who are your potential partners and collaborators. You should preferably choose an influencer who is already into what you do as opposed to choosing someone who is popular.
An effective influencer must be an expert in the topic, while a celebrity spokesperson is merely an individual who does an advertisement because the marketer has been paid to do so. Consumers do not inherently know this, but they instead believe they are solely endorsing a product out of their natural affection for that company, product, or brand.
It is imperative, therefore, for you as a business owner to make sure the influencer on whom you plan to build an effective online marketing campaign loves and consistently uses your product.
6. Permit Creativity In Your Influencer Marketing Content
Creativity is not a choice, but a necessity. Influencers have the ability to make or break a brand online. Whether you're a producer, retailer, service provider, or even an entertainer, it's important to remember that using your influence requires you to brainstorm and create ideas that work for you, but you still need to allow influences and other people to contribute. Although, the right ideas can be simply attributed to the fact that two heads are better and factoring in other people's ideas makes a successful marketing campaign easier.
How To Approach An Influencer
In a world where content is king, it has become increasingly important to stand out from the competition. In order to do this, it is essential to focus on being a stronger brand. One of the most effective ways in which this process can be accomplished is through influencer marketing. In brief, influencer marketing is aligning an influential person in your industry that meets your initial tastes and choices of your brand or product. If you are struggling to find an influencer for your brand there are a few tips to make your search much easier.
The first step you should take in making a positive impact through your new business is to either reach out to an influencer on social media or contact their agent and state your intention or interest. This is a versatile strategy as thousands of influencers and agents are up for the same service, meaning if you are able to adjust to their social media sites and demographics, you will find a catch. For example, influencers, are more active on Instagram, Facebook, and Twitter which means you can find them easily using any of their social media handles.
However, if you don't have any idea what influencer may be fitting your mindset, then use the Google search, or look at LinkedIn, Facebook, Instagram, and other social networks before deciding when you have researched enough.
Why Is Influencer Marketing Important
1. It has the ability to reach out to a large number of people at once.
2. It is fast and produces results within a short period of time.
3. This marketing is a relatively low-cost marketing strategy
4. It is a method used to communicate a message directly to its target audience.
5. It is a highly effective way of marketing without the use of paid advertising.
6. It is very effective in building brand awareness.
7. Influencer Marketing is a type of content marketing, which leverages the popularity of people to spread a particular message.
8. It is an effective marketing strategy when it comes to gaining followers, as it helps build credibility.
9. It is a very effective way of gaining and maintaining brand loyalty.
10. Influencer marketing is a great way of promoting your brand or product.
Conclusion
Influencer marketing is a big opportunity. Make sure you work with an influencer marketing agency that knows what it is doing. Ensure that it is not an agency that will just be interested in your money rather than in your success and make sure you have a great influencer marketing plan, a good influencer marketing company, and a solid budget. You will be thrilled every time you do and very happy with the result.
Feel free to contact us for further assistance and don't forget to subscribe to us for free so we can help you with more valuable content like this to help you grow.