Pinterest is a unique social media platform that can be used for marketing purposes. It's an effective search engine for finding ideas related to products you sell, as well as images that can be used in ads or promotional materials. This article will teach you how to market your business using Pinterest effectively.
Pinterest is a social media platform founded in 2010 that allows users to share images and videos from websites or blogs. Users can create boards of their favorite pins, and follow other users who have similar interests. Pinterest is unique among social media platforms because it allows users to search for products using images. This makes Pinterest an ideal platform for marketing products, as customers can find ideas they want to buy without having to read text.
Here are seven tips for Pinterest marketing that will help you succeed.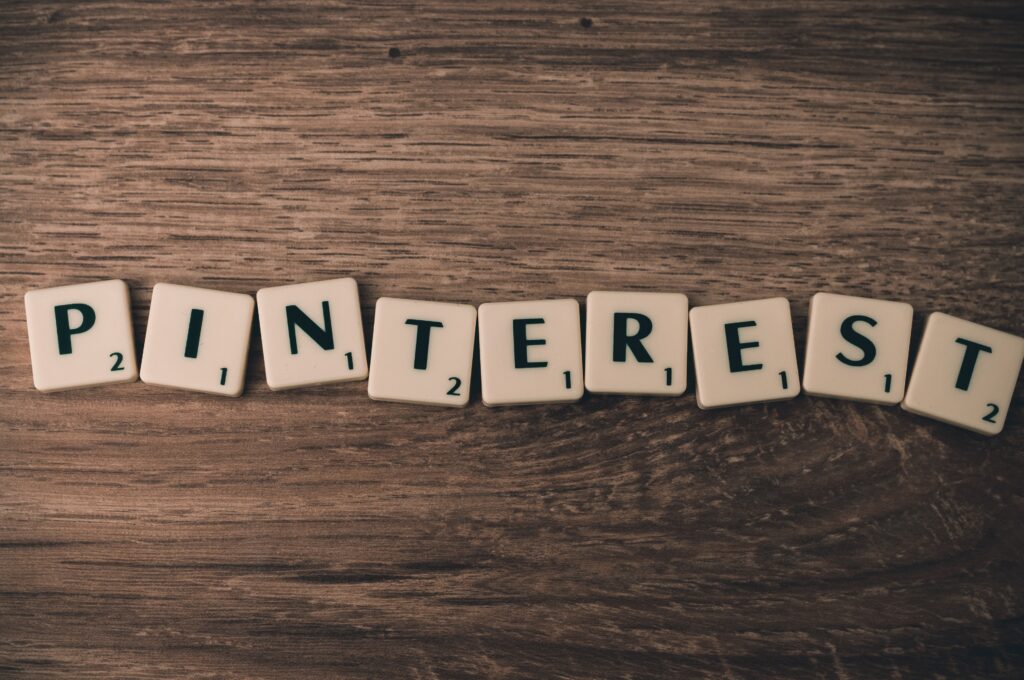 1. To Create A Successful Pinterest Marketing Strategy You Need To Have A Smart Goal
Pinterest is a great way to get started with social media marketing, but it's important not to go all-in without first planning an approach. Try out some initial strategies before committing more resources.
Setting SMART goals is a means of achieving a desired outcome with measurable results. By following Pinterest guidelines, your site can receive traffic from the platform, lead to sales for particular products or services, and even bring new customers onto your mailing list. You will learn about popular Pinterest trends and how different aspects of your brand align with those interests. Focusing on branded content that fits within Pinterest's aesthetic will help increase visibility and organic reach for your content.
It's important to have a plan when it comes to creating content on Pinterest, as this popular trend is sure to continue growing in popularity. Make sure you're ready by setting up your goals and beginning to execute them!
2. Always Pin Your Most Engaging And Captivating Content So That People Can Easily Find It
For effective work on Pinterest, you need to produce quality content that is visually appealing. To achieve this, Pins rely on storytelling techniques which make them engaging for viewers.
With the growing number of people in a vertical culture, 82% of users are searching on mobile devices, so it is important to cater to them by providing high-quality images. If you want your pins to be successful, make sure that your image quality is good enough for the user interface not to disappear or glitch. By being consistent with your posting schedule, you will reach a wider audience and have more success. Make sure to post regularly, and do it every day.
Pinning is the act of sharing webpages and images using the "Pin It" button. This feature makes it easy to share what you find interesting with your followers, helping to increase viewership for your content. To use the Pinterest Pin button, you will need to have a Pinterest account and be familiar with the code that appears on the page where you want to pin it. Additionally, using AI tools can make posting and pinning content much easier.
3. Optimize Your Pinterest Pins For SEO Purposes.
When promoting your business on Pinterest, make sure all of your posts and pins are keyword-rich and easy to find. This means including common keywords in the titles and descriptions so that potential customers can easily find what they're looking for.
4. Make Shared Your Content With Your Audience
To be successful on Pinterest, you need to create content that is liked and shared by others. The best way to do this is to focus on creating content that is unique and interesting. You can learn what other people like by researching their posts and browsing through their accounts.
5. Track The Metrics To See How Your Campaign Is Performing
In order to effectively market on Pinterest, businesses need data-driven marketing plans in place. This means knowing which aspects of content are the most engaging for potential customers and then using this information to improve future content.
Related Article: How to review Pinterest analytics
6. Promote Your Pinterest Profile To Attract More Followers And Boost Engagement
It is important to keep your Pinterest presence consistent across all of your social media platforms, including website links and pins from past posts.
Conclusion
It is important to have a business Pinterest account if you are using the platform for business purposes. This separate account is managed by a different team, which means your content will be more carefully considered and possibly modified before it's published.
Do you use Pinterest for business? We'd love to hear about your experience. You can sign up for our mailing list or contact us for more help.
Looking For Social Media Marketers In Lagos?
We can help you manage your social media accounts as DavziaX is an innovative digital marketing agency that provides marketing and sales solutions to all our clients in every aspect of your business, like; SEO services, social media management, web design and development, marketing strategies, content creation services, social media presence boost and many more. All you just need to do is contact us on WhatsApp: @+2349078689271 or Call: 012295710 today and we will help you figure out what your business pain point is and how we can offer you the best solution that will take your business to the next level.