As social media continues to grow in importance, more businesses realize its value and the demand for social media managers is on the rise. This is a great career move – with so much growth potential, there's no reason not to pursue it! This is why we prepared this article to help you learn how to become a professional social media manager
Becoming a social media manager is not an easy task. It requires dedication, creativity, and market knowledge. If you want to be successful in this field, it's important that you are able to think on your feet and be resourceful when it comes to marketing campaigns. This article will provide you with all the information you need to become a social media manager. It is packed full of tips and advice, so be sure to read it carefully!
Who Is A Social Media Manager
A social media manager is responsible for developing and managing a business's social media presence. They work with you to create a cohesive strategy, help execute that plan, and monitor your interactions with customers on social media platforms. Also, it's a person who oversees the marketing and promotion of a company's social media profiles.
Social media managers are responsible for overseeing the performance of social media channels. Their job includes managing content, monitoring metrics, and making adjustments to keep your online presence on track.
A Guide To Being A Good Social Media Manager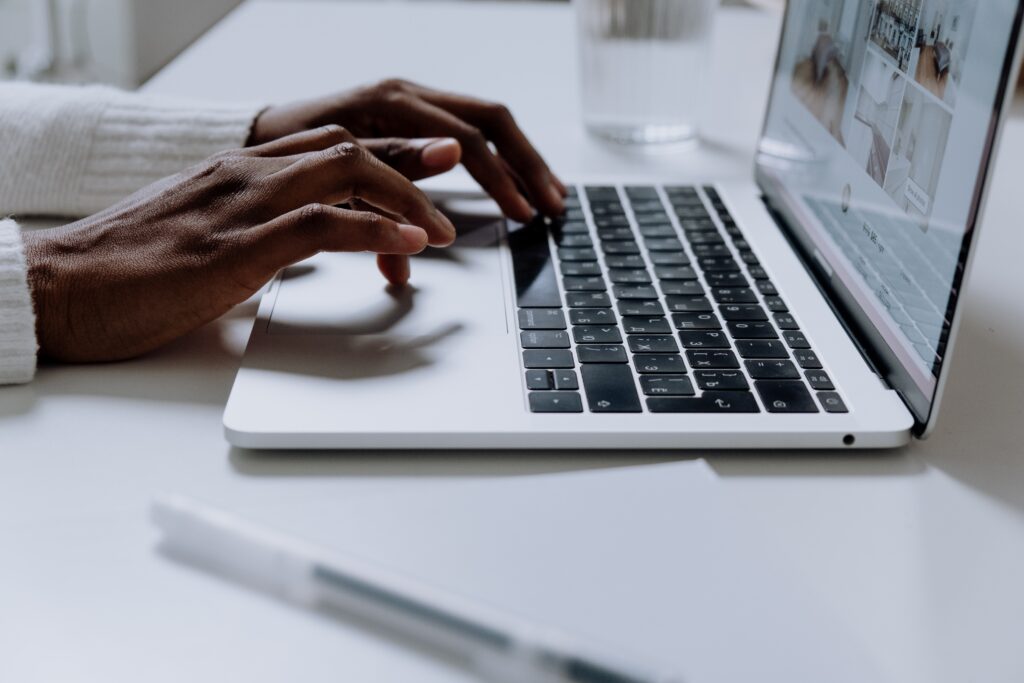 1. Learn How Social Media Platforms Work
As a social media manager, you will need to continuously learn new skills as each platform evolves. In addition, you'll need to be knowledgeable about the ins and outs of different social media platforms. When it comes to marketing, businesses must manage paid and organic outreach on social media channels in order to reach their target audience. Advertising campaigns provide businesses with the ability to update clients on what they have to offer as well as remind them of any service or product requirements. This way, clients learn about the latest management strategies and developments at the business.
In order to optimize a social media platform for search, it is important to focus on keyword research and content planning. This approach will ensure that the site's content is relevant to users' searches across various online networks and sites. The best way to improve your social media marketing skills and learn how to run successful PPC campaigns is by taking a course in the subject. The best courses will teach you strategies for optimizing your PPC efforts across all of the different social channels that are available, as well as provide guidance on designing an effective social media strategy.
2. Build A Strong Social Media Presence
The best way to improve your social media skills is by monitoring your own activity. This can be done by viewing your profile and finding clients or business opportunities that you may not have known about otherwise.
Building a strong online presence is essential for freelancers and full-time employees alike, as it allows you to showcase your skills both online and offline. This can be challenging since many social media platforms and website services are not listed on profiles by default. Therefore always explore new opportunities so that you can use client accounts to test out various strategies before implementing them into your own work with some clients' profiles.
3. Choose The Easiest Platforms For You And Your Business
Business profiles on social media platforms are easy to set up. Just create a username and password, and use your personal profile for your business as well. You can also create a separate business page for your company.
One way to manage your business on Facebook is by using the Facebook Business Manager. This tool allows you to connect your profile with any existing Ad Manager account, giving you access to all of the features and tools available in that account. You can also use this platform for research purposes, as it has a powerful search function and various imaging services.
To add team members to your Business Manager, you need to grant them permissions that correspond with the specific needs they'll serve. This will help ensure that their work supports your account goals in the best way possible. As your Business Manager account is currently active, clients are allowed to grant you access to their videos, clips, and pages. This gives you unrestricted access to all of these materials on behalf of all of your clients.
4. Improve Your Skills By Practicing On Your On Business Accounts Or Clients Accounts
If you want to be successful with social media, spending time as a specialist will give you the skills and experience you need to become a successful social media manager. At this point, freelance work or finding full-time employment in the field is an option.
As a social media specialist, your primary responsibility is to help companies grow their brands by utilizing different social platforms. You will be responsible for working with customers and helping them connect with the company in various ways online. As you become more experienced, you will be able to identify which platforms and trends are most effective for your clients. You will also be better equipped to understand their needs and anticipate how you would manage them in the future.
5. Always Proof Read Your Work
When it comes to developing customer service skills, one of the most important decisions you will have to make is deciding which services to offer and at what price. Narrowing your focus in this way will help you learn quickly, while also making it easier for new clients to be attracted to your business.
Are you ready for the next step in your career?
Becoming a social media manager is not as difficult as it may seem, but you need to be aware of the different skills and tips necessary for the job. By reading this article, you will have a head start in building up those skills! If you're interested in staying up-to-date on our latest social media tips and advice or need help getting started with your own social media journey, please subscribe to our newsletter. Alternatively, if you have any questions about using social media for business purposes contact us or leave a comment below.
Looking For Social Media Marketers In Lagos?
We can help you manage your social media accounts as DavziaX is an innovative digital marketing agency that provides marketing and sales solutions to all our clients in every aspect of your business, like; SEO services, social media management, web design and development, marketing strategies, content creation services, social media presence boost and many more. All you just need to do is contact us on WhatsApp: @+2349078689271 or Call: 012295710 today and we will help you figure out what your business pain point is and how we can offer you the best solution that will take your business to the next level.