There are a variety of social media platforms available today, each with its own unique features and benefits. It can be difficult to decide which one is the best fit for your business, so we've put together this guide on the types of social media platforms for marketing to help you out.
Businesses and marketers are increasingly looking for different types of social media networks to target their audiences. Social media channels such as Facebook, Twitter, and LinkedIn have become very popular in recent years, thanks to their ability to reach a wide range of people.
In this social media guide, you will discover the 6 different types of social media platforms and the different ways you can use them to promote your business.
What Is Social Media Platforms
Social media is the term used to describe the way that Internet sharing occurs. It essentially allows for easy connection, information dissemination, and promotion of a message or audience.
Social media is any form of online communication that relies on social interaction to connect individuals, brands, and businesses. This platform allows customers to interact with companies in a variety of ways, resulting in an individualized customer experience that connects with the business and consumers.
Advantages Of Social Media Platforms Marketing
It is free To Use easily without much stress
If you use the right social media platforms, marketing your business can be effective.
It is effective in reaching your target audience.
Posting and measuring your content is a key part of SEO and this is one of the most interesting advantages of these platforms.
You can always be engaged with your audience, no matter where you are or what time of day it is.
What Are The Different Types Of Social Media?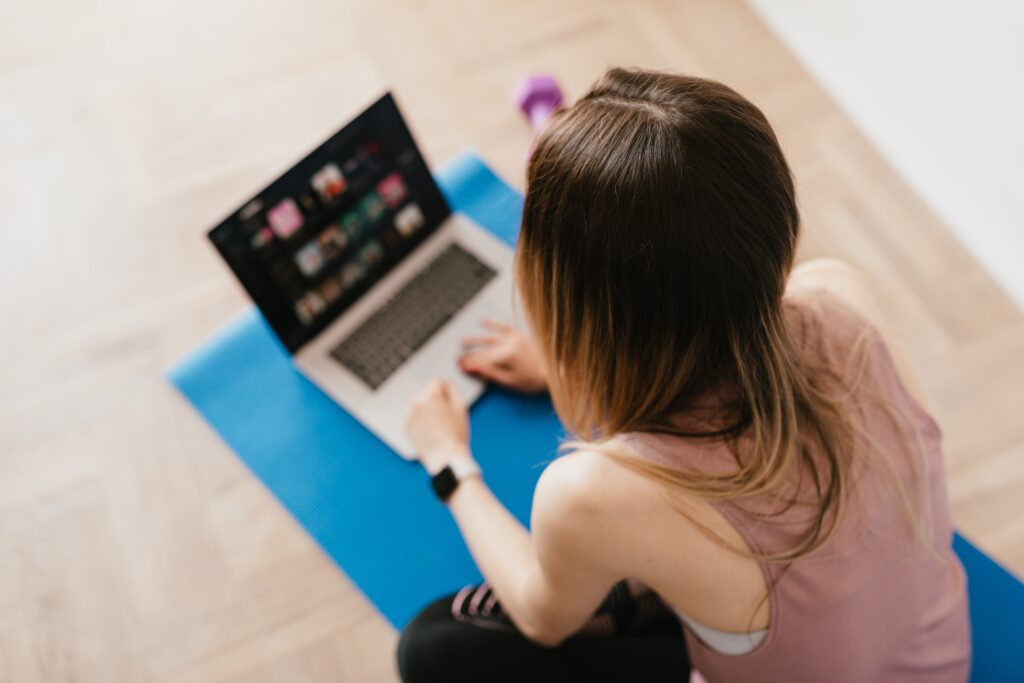 1. Social Networking Sites
Most of us are familiar with social media sites like Facebook, Twitter, LinkedIn, and TikTok. These platforms allow users to stay in touch with friends, family members, and brands. They also play a role in the sharing of knowledge and reward participants for their contribution.
A social networking site is an online community that allows users from all over the world to connect with others based on shared interests and values. These sites allow people to network, find friends, and stay connected with those they want—all without ever having to leave their homes.
2. Social Review Sites
These are great ways for people to share their thoughts and experiences about products, services, or establishments. Online review sites are a common first step when planning trips or making large purchases. Often, people need guidance in decision-making and reviews can provide this information.
Online review sites like Yelp and TripAdvisor are popular for giving travelers information about places they're considering visiting. This includes directions, tips, and reviews from other visitors. These websites can be helpful in deciding where to go based on the personal experiences of others.
Business owners who study reviews of their businesses can learn about the types of services and products that are popular with customers, as well as discover areas in which they could improve. Some benefits of this approach include a better understanding of customer needs and preferences, and increased efficiency when providing service or marketing materials.
3. Image And Video-Sharing Sites
This is a great way to share memories and images with friends and family as images are powerful tools, capable of capturing the attention and emotions of readers. Social media platforms like Instagram, Imgur, and Snapchat rely on images to drive engagement rates; by sharing frequently visual content, these sites can have a significant impact on how people think and feel.
Your website's content can be your business's most powerful form of expression. By creating photo samples, videos, and other multimedia content, you can attract attention from a wide audience. Make sure your site is optimized for users on various devices, including mobile and tablet devices.
4. Video Hosting Sites
YouTube revolutionized the way we consumed, created, and shared video content. It was affordable and accessible, plus it offered a convenient experience with recent technological advancements.
Video hosting platforms make it easy for content creators to upload and share their videos with a wider audience on an optimized streaming platform. This has become an increasingly important medium in recent years, as video continues to be one of the most popular forms of web media.
5. blog Hosting Platforms
A lot of people on the internet prefer self-hosted blogs over blog platforms like WordPress and Blogger. This is because some users who are aware of all the blogging plugins out there choose to use a theme from one of these popular platforms, but this isn't really necessary. In reality, these themes make it easy for users without any coding knowledge to create a blog easily.
There are many different types of web hosting platforms available, each designed to allow individuals to host their own websites. Shared hosting is the most common type of platform and it allows users to share resources such as CPU time and storage space with other website owners. VPS (virtual private server) hosting lets you run a separate instance of your website on a dedicated server that's rented by the provider. Dedicated servers let you use more resources than shared hosts for your site, while cloud services offer an unlimited number of user accounts that can be accessed from any device or location. WordPress blogs, Tumblr blogs, and many other online content creators benefit from using blogging platforms like WordPress which provide an audience while
6. Discussion sites
This is an excellent way to have thoughtful, in-depth conversations with others. Sites like Reddit and Quora are popular discussion sites that allow users to discuss any topic. This makes them an interesting online presence, as people can find topics they're interested in.
Public walls offer a way for anyone to ask questions or make statements without fear of judgment. This allows people to connect with others on a broader scale, as they are more open about their thoughts and feelings. However, canvassing is different than social networks in two major ways: First, it allows individuals to share more identifiable information like their names; and second, it provides respondents with the opportunity to be completely candid in responses.
In Conclusion
A social media network refers to a commercial website or service that allows users to share information and ideas, and collaborate. This platform is beneficial because it provides an outlet for individuals to communicate and connect with others.
Social media networks come in a variety of shapes and sizes, with varying capabilities. The more you understand the benefits of social media for your business and customers, the more likely you are to use it effectively. There are many great social media networks available, but it's important to find the right one that is compatible with your business and personal needs. The best way to do this is by tracking audience behavior and preferences so you always stay ahead of the curve. To get more information on this topic please subscribe to our free mailing list today or contact us for assistance.
Looking For Social Media Managers In Lagos?
We can help you manage your social media accounts as DavziaX is an innovative digital marketing agency that provides marketing and sales solutions to all our clients in every aspect of your business, like; SEO services, social media management, web design and development, marketing strategies, content creation services, social media presence boost and many more. All you just need to do is contact us on WhatsApp: @+2349078689271 or Call: 012295710 today and we will help you figure out what your business pain point is and how we can offer you the best solution that will take your business to the next level.