If you want to make money with YouTube, then there are certain milestones that you should aim for. For example, if your goal is to start monetizing your channel then your subscriber count should be at least 1,000 and the number of watch hours watched on your videos must be at least 4,000 before being considered a partner. Beyond that point, the higher the subscribers you have, the better off you will be in terms of user benefits.
Even if you are not monetizing your YouTube videos through ads, it is still important to maintain a high watch time and viewership count in order to improve the algorithm ranking of your videos. If you're looking to increase your Youtube subscribers, then you're in luck! In this article, we'll outline some tips on how to get people to click the subscribe button and learn about a more legitimate strategy for growth.
This Guide Will Teach You How To Grow Your Youtube Subscribers, Step-By-Step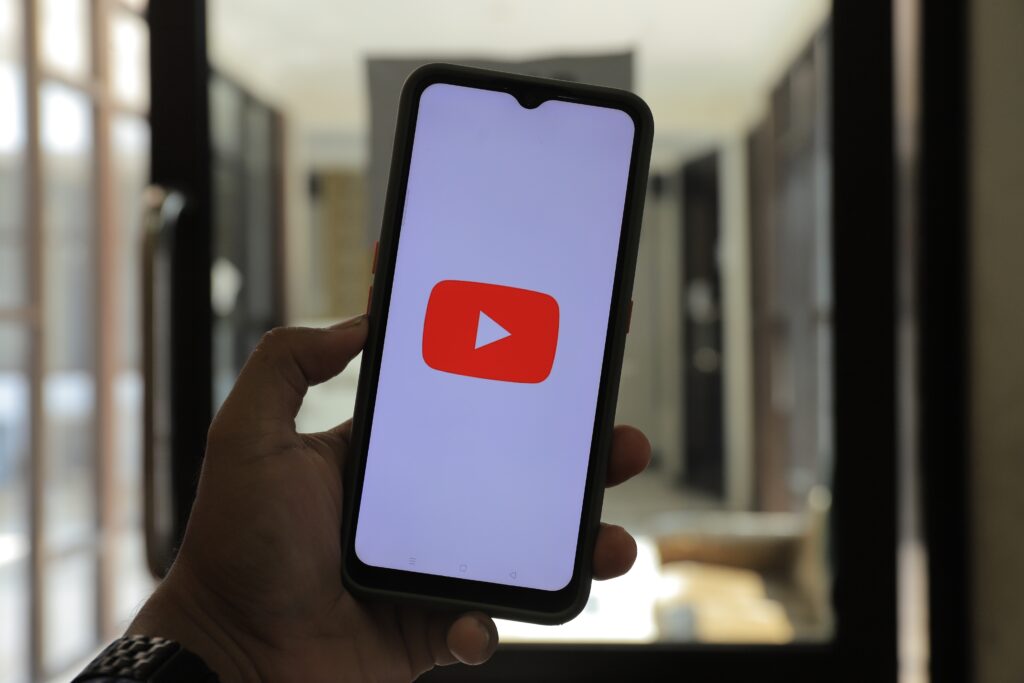 1. Create Video Content Consistently
To increase viewership on YouTube, it is important to produce high-quality videos that are engaging and useful for your audience. Make sure each video provides value to viewers, and do not neglect the aesthetics of your content in favor of quantity.
2. Always Use Catchy Titles And Descriptions
This is a very important part of your content, it should be well-crafted to capture the reader's attention. Titles and descriptions should be catchy and keyword-rich in order to rank high in search engine results. This is your "catch line" that will reel in viewers interested in learning more about your content.
3. Use Thumbnails To Maximize Click-Through Rates And Engagement
When you upload a video, it is important to make sure that the thumbnail image represents the content of your video in a clear and professional way. The thumbnail should be well-lit with good resolution so that viewers will have an easy time locating and understanding your content. It should also match the title of your video closely as this is what will draw people in most importantly.
4. To Create Effective And Creative Videos
Videos on YouTube are typically only 15 minutes long, so in order to post longer videos you need to get verified by Google as an authentication method. The more your videos are watched, the more subscribers you will gain. So it is always advisable to upload content that is lengthier in order for viewers to stay with you for a longer period of time.
5. It Is Important To Respect Copyright And Youtube Guidelines
Lastly, using copyrighted content without permission is a good way to lose viewers and subscribers. So, if you are going to use copyrighted videos or music, be sure to include proper credits and links back to the original video or song. Another thing that can land you in trouble as a creator is the use of unlicensed sounds or beats from popular Youtube libraries.
6. Make Use Of A Call To Action
One way to increase your subscribers is by including a link to your channel in your videos. This will make it easier for viewers to find and subscribe to your content, without requiring them to search for specific call-to-action instructions each time you include a URL link. For example, you could add phrases like "follow me" or "subscribe now" near the beginning of each video so that viewers know what action they should take next on your channel. …
7. Buy Subscribers On Your Channel
Buying YouTube subscribers is a very effective way to speed up your monetization process. They are real and come from legitimate platforms, so you can be sure that they will generate traffic and engagement for your website. SMGrowthzia provides some of the best social media engagement services available with affordable packages that include likes, views, subscribers, as well as hours watched on all major platforms. To purchase any of these packages visit smm.smgrowthzia.com and select the package that suits your needs
Are you ready for the future?
Getting subscribers to your youtube channel is one of the most effective ways to publicize and attract attention from viewers. However, it's not as easy as it seems; these tips and strategies will help you succeed. Keep an eye out for more social media advice in future articles and if you have any questions about this article, please don't hesitate to contact us.
Looking For Social Media Managers In Lagos?
We can help you manage your social media accounts as DavziaX is an innovative digital marketing agency that provides marketing and sales solutions to all our clients in every aspect of your business, like; SEO services, social media management, web design and development, marketing strategies, content creation services, social media presence boost and many more. All you just need to do is contact us on WhatsApp: @+2349078689271 or Call: 012295710 today and we will help you figure out what your business pain point is and how we can offer you the best solution that will take your business to the next level.