Twitter is a social networking tool and search engine that is growing in popularity among individuals and businesses alike. It makes it easy to share content with an ever-growing global audience, which has resulted in increased sales and marketing activity. Twitter's 321 million average monthly unique users make it the perfect platform for distributing your content to a wide range of people. So below are steps on how to increase Twitter followers
Twitter can be a valuable marketing tool, but many businesses don't use it effectively. In this article, we'll share some tips that will help you increase your Twitter following and attract more attention from potential customers.
Twitter Is A Great Way To Grow Your Audience, And Here Are Some Tips On How You Can Do It
You may be wondering why you need to expand your Twitter audience in the first place. The answer is quite simple, it's important for promoting your brand and generating more followers who will support your work. In many cases, success is simply a matter of determination – if someone wants something badly enough, you will find a way to achieve it.
Now that Twitter can reach a larger audience, it's important for businesses to increase their follower base. Whether you're looking to gain exposure or boost your brand's credibility if the will is there all you have to do is start growing! Therefore If you want to grow your Twitter following, you will have to be willing to invest effort. You won't be able to achieve success without putting in the work.
I believe that the first step to increasing your Twitter following is responding to questions. By doing so, you'll be providing valuable feedback and engaging with your followers on a more personal level. What are your goals for your business, personal brand, or both? Do you want to attract new customers and increase profits? Increase social media engagement? Improve customer and employee retention rates? Identify new marketing opportunities.
What Are Your Goals For Increasing Your Twitter Following?
If you have an objective in mind for growing your Twitter following, it will be much easier to identify strategies and tactics that will help you reach your goals. However, here are a few reasons why increasing your followers on Twitter is beneficial;
Twitter's organic reach is massive, making it an effective way to connect with other professionals in your field. However, if you want to maximize its potential, you need a large following.
Twitter has no limit to the number of followers you can have, which gives you an edge over other social media platforms that may have limits. For example, Facebook allows users 5,000 followers but on Twitter, this is unlimited.
Twitter is a platform where people can learn new things every day, thanks to professionals like high-brand mentors and coaches who share quality information on the platform. This helps improve society as a whole.
Twitter is constantly introducing new features designed to make the platform more user-friendly and improve results. One example is Twitter Space, which allows users to organize their tweets into specific areas of interest.
Twitter is easy to use and can be used for a variety of purposes, regardless of experience or skill level. With the right strategy and consistency, anyone can get good results with Twitter anytime, anywhere.
This Guide Will Teach You How To Grow Your Twitter Followers Quickly And Easily!
Twitter is a popular social media platform with over 328 million active users. Having a Twitter following is essential for businesses of all sizes, and this guide will help you grow your account no matter where you are in your growth process.
Here Are Our Top 11 Strategies To Grow Your Twitter Followers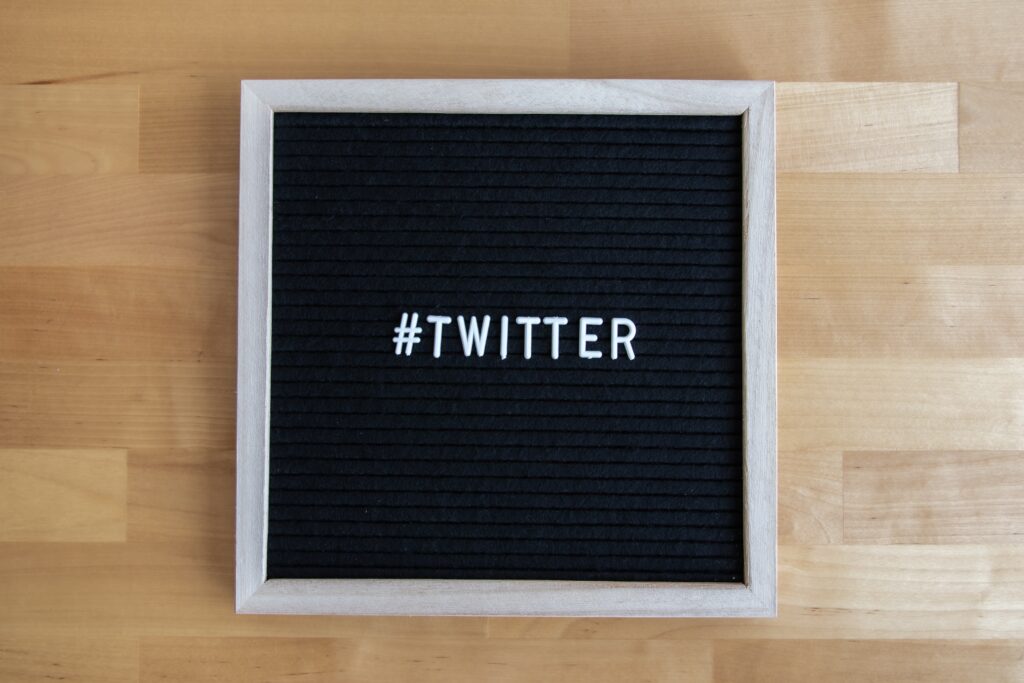 1. To Gain The Most From Your Learning, Make A Categorized List Of Topics You Want To Learn More About.
Twitter offers users a variety of categories to explore, some more important than others. The most important thing to remember is that you can change the category selection in your settings at any time if you want to learn more about a specific topic.
To get a "tweet of the day" (TOD), you need to ensure that your content falls within one of Twitter's interest categories. This will help you post more frequently and attract followers who are interested in that topic.
2. There Are A Lot Of Different Content Niches Out There, So You Need To Decide Which Three Interests You Have The Most In Common And Focus On It
If you want to maximize your time on Twitter, it is best to focus on specific niches that are of interest to you. Unlike other social media platforms where one must choose a single topic in which they specialize, Twitter allows for multiple areas of expertise by focusing on at least three similar topics. For example, if you are DavziaX Ltd., an online marketing company, then content focused on digital marketing would be another niche within the company's scope; alternatively, as a digital marketer yourself and interested in different aspects of the industry such as SEO or email list growth strategies, creating content about those subjects would also fall under this category.
3. Make Sure Your Posts Are Consistent Across All Channels
While quality content is essential for success on Twitter, consistent posting is equally important in order to see real growth. This social media platform demands regular engagement from its users in order to maintain a high level of visibility.
To increase your Twitter following, it is important to post at least three times per day. This seems like a lot, but the commitments you make on Twitter are minimal and this is a good way to start off on the right foot.
4. Tweet Storms Are A Great Way To Stay Engaged With Your Followers And Keep Them Updated On Your Latest Thoughts
By sharing valuable content on Twitter in a twit storm, you will attract new followers and expose your material to a wider audience. This type of continuous threading of posts is similar to writing an essay where there are limited spaces for words; as such, it gives your followers that lengthy sense of reading something substantial. In addition, this event can help increase the attention paid to your account and encourage visitors to take the next step by clicking through to one of your website or business pages.
5. Engage With The Twitter Community
Twitter is a great way to build connections and expand your following. However, you need to be active on Twitter at least three to five times daily for people to follow you back.
6. Make Sure To Learn Something New Each Day
It is essential that you are constantly learning new things on Twitter. This will help you grow your following and learn from those who are more knowledgeable than you. All you need to do is activate your curiosity, research the topic of your specialty, and dive into resources online. You don't even need a degree for this to work; it's all about having an inquisitive nature and looking for opportunities to learn in unexpected ways.
7. Create A Strong Brand Story
Showing your brand story on Twitter can help you gain attention from potential customers. People appreciate authenticity, and stories that resonate with them are more likely to be remembered.
8. Join Twitter Groups
Joining Twitter groups can be a great way to connect with people in the industry and get advice. This will help you improve your posts, which will make them more interesting and engaging for readers.
9. Timing Matters A Lot
There is a lot of uncertainty when it comes to social media timing. The best time to post on social media varies depending on the audience you are targeting and how frequently they interact with your content. By using analytic tools, such as Twitter's Audience Insights, you can better understand which demographics are more engaged with your content and make appropriate adjustments based on that information.
10. Storytelling Is An Essential Skill For Any Communicator
When you are sharing a story on Twitter, make sure to do so from a personal experience where you can show your audience your personality and human side. This will help people connect with you more and be more likely to follow your account. People love stories, especially from real experiences that reflect who we are as individuals. When our personalities shine through in our storytelling, it makes us seem relatable and trustworthy–two factors that lead people to like and trust us more
11. Add A Twitter Follow Button To Your Website
Adding a Twitter follow button to your website is the quickest way to boost yours following on the social media platform. Visitors who click on it will be added to your list of followers, so make sure to add one wherever you have a presence online–on websites, blogs, and social media accounts.
Conclusion
Increasing your Twitter followers requires intentional effort. By combining quality content, following people who share similar interests, and optimizing your profile, you can create a successful social media presence. If you are looking to increase the number of followers on your Twitter account, start by following these simple steps. Many of them require a minimal amount of time but will result in increased leads, customers, sales, and exposure for your brand. If you have any questions or would like more assistance with growing your social media presence, please do not hesitate to contact us. You can also subscribe to our mailing list for periodic updates on this topic.
Looking For Social Media Marketers In Lagos?
We can help you manage your social media accounts as DavziaX is an innovative digital marketing agency that provides marketing and sales solutions to all our clients in every aspect of your business, like; SEO services, social media management, web design and development, marketing strategies, content creation services, social media presence boost and many more. All you just need to do is contact us on WhatsApp: @+2349078689271 or Call: 012295710 today and we will help you figure out what your business pain point is and how we can offer you the best solution that will take your business to the next level.