So you've got a business. Congratulations! You're officially one of the lucky few who have decided to take the plunge and start their own venture. Now comes the hard part; how do you get more clients? Figuring out how to get more customers is one of the biggest challenges facing entrepreneurs, and it can seem downright daunting at times. The most effective way to get more clients to your business is to have plenty of them coming through your doors. As a business owner, it's your job to be creative and find new ways to bring prospects through your doors for you to convert into paying clients. But don't worry – we're here to help.
The good news is that you could book clients without limits one of the most important quantifying scales in your service-based business. I have used these strategies for about a year, and they worked, and they have helped me keep clients and they will surely help you too.
In this article, we're going to show you how to get more clients for your business using a simple, step-by-step process. We'll also give you a few tips on how to stay organized, so you can focus on what's really important like generating new leads and closing more sales.
How To Attract Clients For Your Business
Attracting new clients to your business is a bit like catching fish. You can throw lots of lures around in the water, but there's only so much you can do. You can't just keep throwing lures, you've got to attract them to your business because the best way to attract clients to your business is to focus on the audience that will be interested in our product or service. This allows us to create a presence and attract leads.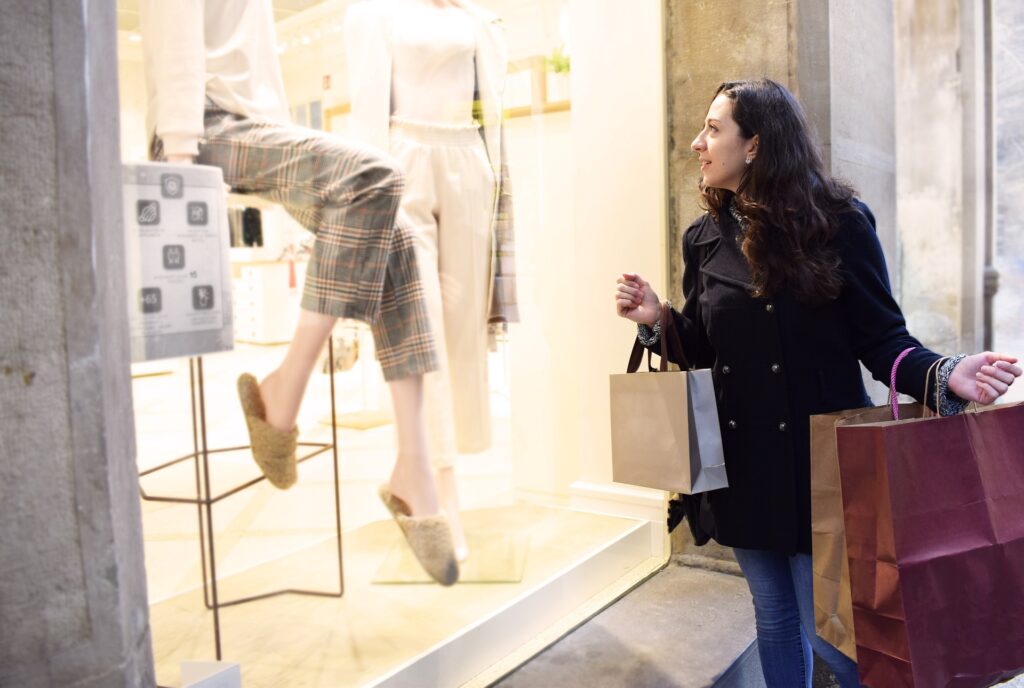 1. Focus On Your Target Audience
Get crystal clear on who your ideal clients are so that you can create a landing page that speaks to their needs. You can do this by using demographic information, trends, and other quantifiable data. You can use tools such as Google Trends to find out which topics are trending in your niche. These topics can be used to create a landing page that speaks to your audience when it comes to marketing, sales, and other business activities, you're focused on the right people. It's always important to determine your target audience because it will allow you to tailor your marketing messages, sales strategies, and other business activities to your audience. Generally, your ideal clients are people who either have a problem that you can solve, or you're able to solve their problems more easily than anyone else.
Therefore, it is important to have a clear image of who they serve and what they expect of you. This will help you to know what you should do to ensure that you succeed. To grow and acquire more clients you need to target the people who you expect to be interested in hiring you when producing online. This means keeping track of who your ideal client is. For certain you know who they are. Once you have that information, make your business speak their language and ensure that they easily identify with you and your products. When all is said and done, provide value and a quality product and expect to receive a positive response.
2. Use Social Media To Create A Presence And Attract Leads
Another great way to get more clients is by strategically utilizing social media. Consider using social media to connect with different markets and build your social media base, that means you should use social media to create a presence, and you should use the right social media platform because the right platform can help companies grow in the digital world. Social media is fast, it's affordable, and it's the best way for businesses to grow.
3. Create A Website And Publish Blog Posts
Not feeling supported when it comes to effectively taking on new clients? Rather than believe that the silver bullet will work wonders, think instead of a combination of tactics that can address your individual needs and business. One of those tactics is writing blog posts on your website and building a strong reliable audience.
You want to reach as many people as possible so that's what we want right? You want the public to know your brand and to know you as a person so that they will patronize you and then they will sympathize with your products and services. Then you have to give them value so they can trust you, and your expertise and, your business will have what it takes to increase sales.
4. Build And Expand Your Community
High confidence in your own strengths and weaknesses can help you build confidence in yourself and others. You need to build a community want to create a powerful strategy because it will;
1 Expand your reach
2. Attract more leads
3. Build brand awareness
4. Get more clients
And it is easy to build a community, all you have to do is post on social media sites, and people can vent, yell, poll, or ask questions, anything to go off-topic. Accessing multiple social media sites along with regular blogging are great ways to build a community and get more clients. Users can also make their sites/forums significant by restricting their users' postings.
5. Create A Targeted Email List
To get more clients, come up with effective customer communication by sending them specialized messages directly to their inbox through the email marketing campaign. This is all well and good, but writing the best content isn't going to make your clients pay you more and then it's not really worth the investment. You need to create high-quality content that is targeted to your ideal client.
If you are not sure how to create a mailing list and send emails to prospects that are interested in your business, we suggest you check out this article: How to create a mailing list because the secret to a successful email marketing campaign is always sending the right contents that are relevant for your clients.
6. Invest In Digital Advertisement
A business owner is concerned about his or her business's investment. To see results, the owner needs to make the right investment, rather than just make any investment, as there is only so much money to go around. The media is one of the main investments you should keep out of humor. If you go into business the wrong way will mean you invest in the wrong thing and end up not making the right investments.
This is the number one means by which consumers discover your business through advertisements. This visibility gives your business the name you want and converts visitors into sales, therefore you should invest in good marketing channels today for more visibility, expansion, and credibility.
7. Turn Leads To Sales With The Use Of AI Tools
The final step for growing your business and earning more money is to convert your leads into clients. This is the stage where your leads are converted into clients and it's the stage where more money is brought in doing this can be possible and very easy with the use of AI tools and software.
After you have completed all the steps described above, your very first goal is to generate leads for your business. Here's where Artificial Intelligence comes in. The great service you are offering can create enough individuals to want to discover your company and find you online, now Artificial intelligence tools help learn the behavior of both new and returning customers and how they interact with your page, content, and business in general so as to find innovative ways to serve them better.
Conclusion
In order to get more clients for your business, you need to write marketing articles like this one on your website based on your desired niche. However, if you want to convert your leads into sales you need to understand how to close sales and do it right. Once you follow the steps outlined below, you will have no problem getting new clients and converting leads into sales. If you have any questions, suggestions, or requests to bring, feel free to do so contact us for further assistance, and don't forget to subscribe to our mailing list for articles and updates.