Driving traffic to a website is vital for any business. But no matter how many visitors come to your website, it is up to you to convert those visitors into customers. If you want your website to be successful, you need to know how to drive traffic to it. Traffic is the lifeblood of any website – without it, your website will wither and die.
In this article, I'll teach you how to drive traffic to your website using a variety of methods and start converting those leads to sales, and also provide some tips on how to optimize your website for maximum traffic generation.
How To Drive Traffic To A Website
Having a beautiful, easy-to-use website alone isn't going to make you more well-known online if no one can find your site. It may be time to learn how to get online traffic just by building your own website.
As part of any online business, website visitors are essential for online commerce. Following are some tips for getting website traffic and converting those visits into customers.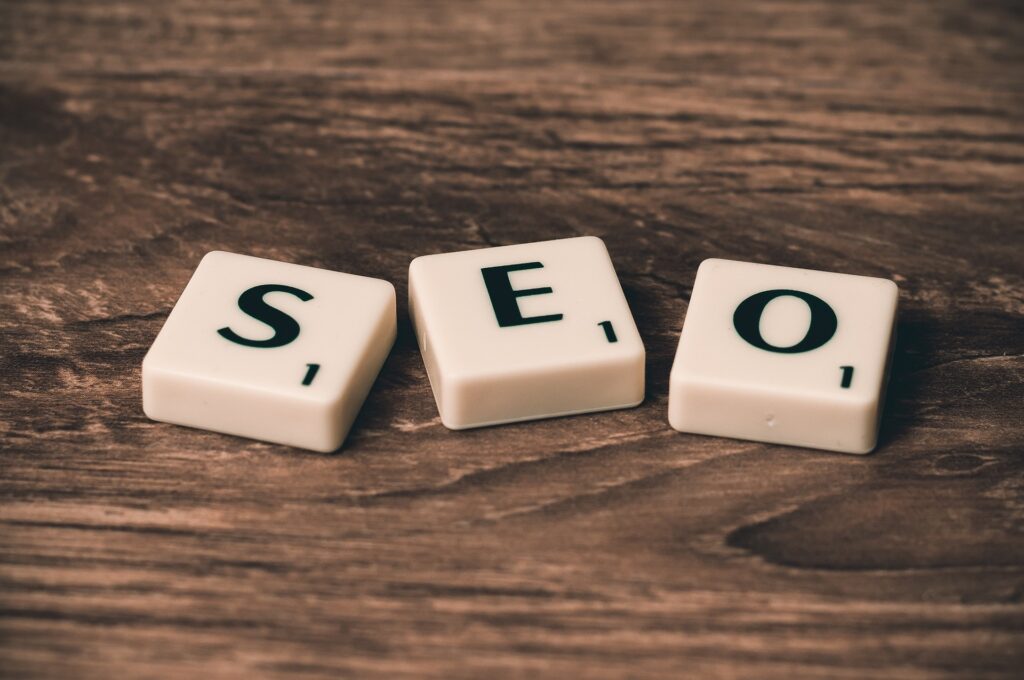 1. Drive traffic to your website with SEO
The first step to creating a successful website is to design the experience to work with search engines. That means working with SEO so search engines can find your site with relevant keywords.
Optimize your website for search engines through SEO (Search Engine Optimisation). Using the right keywords when coming up with SEO strategies is important so that clients can find you. To make the perfect keyword list, you must select the right words for your business and products.
If you want to rank for common keywords for your site, specific tools and extensions allow you to research these efforts. For example, directories like Google Web Master Tools, BuzzStream, SEMrush, Ubersuggest, etc. help you find the right keywords.
SEO is divided into two (2) categories i.e, On-page SEO and Off-page SEO. On-page refers to changes on the website that brings up more visitors while Offpage refers to the offsite factors to determine your ranking, Backlinks, and Domain authority.
On-page SEO is the most important part of driving traffic to your website and it includes the title, meta descriptions, alt tags, the keywords you use in your content, information about your web page's structure, and more.
Off-page SEO consists of the links that pages in your website obtain from other websites. Backlinks are links from another website. They give you a new way to access your website and drive traffic to your site.
2. Create Valuable And Quality Content.
The other key aspect to acquiring more backlinks from high-quality sites is to create valuable content. When you write an article and answer the questions of your audience it is enticing for them to visit your website. Once there, you offer them a lead magnet or incentive to subscribe to your mailing list. For example, DavziaX LTD is a digital marketing agency that offers various digital marketing services to business owners and startup companies. By writing specific blog posts about how a business owner can grow to the next level, we excite our visitors and help humble entrepreneurs take them to the next level.
Some of them will test your website. Give away a lead magnet or an incentive for them to choose a subscription to your e-mail list, and you will get loyal fans who will visit your website because they are getting value from you and your website traffic will increase.
3. Gain Traffic From Social Media
There are ways for you to market your business using social media, which can help you drive traffic to your website. Facebook, Instagram, TikTok, Linkedin, Twitter, etc. are common options, and they are all free. To get traffic, be willing to share information about your business, your product, or your service
You can also create a YouTube channel. Once you have a channel, make sure to post high-quality content regularly. Include links to your website or blog posts and you will get more traffic to your website.
4. Email Marketing
In order to reach your customers, you'll need to reach out to them through… implementing marketing methods for your target markets
If business owners want to get the most out of email marketing, they must think about the right audience. They must know the most likely attendees who are likely to convert into potential customers. If you are not able to determine who your audience is and the demographics, analysis, and interests of your target audience then post on social media to get feedback and steer your marketing directly. Once you have the correct audience, you need to develop a great email marketing strategy that entices those people to visit your website and engage with your content.
5. Online Advertisement
Although we have descended into traffic exchange, we still advise our clients to invest a substantial amount in online ads to drive traffic to their websites.
This is a result of the online advertising industry consisting of markets, such as search engines, that pay for online advertising to be seen by their target audience. You can boost your organic traffic by including keywords you want to market to in your paid advert.
6. Backlinks
Backlinks are links from one website to another on the World Wide Web. The quantity and quality of your backlinks are as important online as they are with your offline activities. The more high-quality backlinks you have, the more influence your website will have on search results and Google has shown that backlinks are one of the most important online ranking factors.
Sometimes, it's hard to get backlinks. You might need to have an authoritative and relevant website or blog to do so.  Among other things, you can also get backlinks that are not tagged as 'no follow.' You get these backlinks by adding the website's URL to your post, emailing them, and explaining that you are checking out their site and suggesting they check out yours. It takes time and effort, but ultimately it is worth it in the long run.
Conclusion
In this article, we took a look at different ways you can increase web traffic to your site, and we focused on how to drive traffic to your website using SEO, social media, email marketing, and more.
We hope that you found this article useful and that it helps you increase website traffic to your site. LinkedIn. Facebook. Twitter. YouTube. Backlinks. Email Marketing. Online Advertisement (Pay-Per-Click).Twitter. Online Marketing (Pay-Per-Click)
If your website isn't getting enough traffic, you need to make changes to improve its visibility with these few tips above. There are lots of tools and sources that will provide you with free or cheap traffic. For more inquiries, contact us, and don't forget to subscribe to updates today for the latest info and updates from the site.