You might be thinking of starting your own blog, but you're not sure where to begin. There are many different options out there, some are more popular than others. In this article, we will take a look at the most popular blogging platforms and see what makes them stand out from the rest setting up the best one can be difficult.
So, which platform is right for you? Let's take a look. To understand if you need to look for another platform, we need to first understand what it is you are trying to build. Do you want to build a website for business purposes or a blog page where you can post important information, articles, and the latest news
Best Blogging Hosting Sites
As a newbie, you'll want a blogging platform that is easy to set up, doesn't require any level of technical knowledge, and has a simple interface. We'll tell you about the best platforms on both those counts.
When you are about to make plans for your website now, remember the future too. Because your audience grows you will need the best platform with as many features as possible. You can sign up for one of these hosting platforms, and then from there, you can get your domain name for your blog.
The most important aspect of your hosting platform is to find a site that is simple to use. However, at this time, most hosting companies have all the features that you require.  Furthermore, they are affordable and flexible enough (support, features, uptime, etc) order to accommodate your needs and meet all of your preferred return on investment considerations.
There are a variety of blogging platforms out there, and it can be difficult to choose the right one for you. Therefore, we will guide you as to what we believe are the best platforms by listing some of our top five choices as well as discussing their pros and cons, so you can make an informed choice.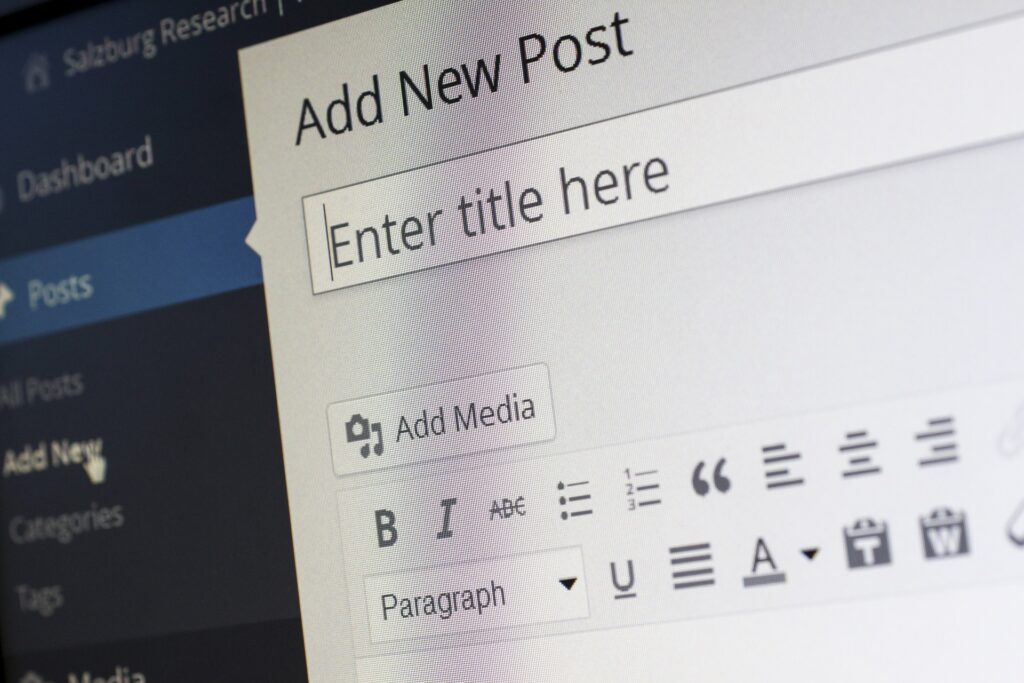 1. WordPress
WordPress is the most popular blogging platform on the internet. It is open-source software that you can use for free, or you can pay for a hosted version from WordPress.com. WordPress is very versatile and can be used for a wide variety of websites, including blogs, business websites, and eCommerce stores. It is very easy to use and can be set up in minutes, so if you are looking for the best blogging platform, WordPress is a great place to start.
WordPress is a powerful, flexible, and powerful blogging platform that can be used for a wide variety of websites, including blogs, business websites, and eCommerce stores. It is very easy to use and can be set up in minutes, so if you are looking for the best blogging platform, WordPress is a great place to start. The primary advantage of using WordPress is that it has a free version but you can upgrade to the premium for more features.
2. Tumblr
Tumblr is a microblogging platform that is very popular with millennials. It is easy to use and has a very simple interface. Tumblr is perfect for creating short-form content, and it has a large community of users who share and curate content. It is not very popular with publishers of longer-form content, but if you want to post video content, it is a great choice.
3. Hostinger
Hostinger is one of the largest web hosts and has been around since 2007, In 2011, they began to offer another service, a web hosting brand. These hosting platforms have achieved high user engagement, but they are very basic in their user experience. They have a simple interface, and they offer a reliable and easy-to-use means of getting a blog up and running, completely for free and within minutes. Through this blog, you can also take advantage of their free domain name and free SSL certificates.
4. Chemicloud
ChemiCloud deserves your attention. It is exceptional in terms of its reliability, performance, and a good supporting team with awesome features and easy-to-use software tools. It has a few downsides, however, such as the fact that it is a bit expensive, but its service is very reliable.
5. SiteGround
SiteGround excels as one of the best in all of the important aspects of web hosting (i.e. performance, uptime, security, and customer support). In addition to that, the company's hosting services come with tremendous features, some of which are not offered by other web hosts.
Therefore, regardless of newbies or experienced users, SiteGround makes a good web host as they enjoy efficiency, reliable uptime, great performance, and good customer service.
Conclusion
In this article, we shared some of the best hosting platforms that make it easy for you to build a blog. We also shared some of the best features that each of these platforms offers, Remember there are a lot of hosting platforms out but choose the one that best suits your needs, Does it offer features that will help you optimize the conversion rate? or will it serve its purpose in your business and long time goals?
And if you're still having trouble deciding which platform to use, feel free to Hit us up as we can provide you with some helpful tips and comparisons so that you can get the right platform for your blog don't forget to subscribe for the latest updates.