Are you a small business owner who's been thinking about getting a website but just hasn't gotten around to it? You're not alone. A recent study by Clutch showed that while 59% of small businesses have a website, only 34% of them are satisfied with the results.
There's no doubt that having a website is an important part of any business. It gives you an online presence and a way to promote your products and services. But a website is only as good as the user experience it provides. That's why it's important to have a website that is easy to navigate, provides accurate information, and helps people which is why in this article, we'll discuss some of the benefits of having a website for your small business.
Importance Of A Website
1. Increased Exposure
One of the biggest benefits of having a website is that it gives you greater exposure to potential customers. With a website, you can reach customers all over the world, 24 hours a day, 7 days a week, and customers can also locate you through different platforms.
2. Improved Customer Communication
Another benefit of having a website is that it allows you to communicate with your customers more effectively. A well-designed website is a great tool for improving customer service. It allows you to provide detailed, accurate information about your products and services, and it enables you to interact with customers in a more personal way.
3. Digital Marketing
A website also offers you great opportunities for digital marketing. You can use your site to generate new traffic and leads, and you can use it to promote special offers, events, advertisements, and more.
4. Increased Sales
One of the greatest benefits of having a website is that it allows you to reach more potential customers. You can reach customers who are actively searching for your product or service. A well-designed website will increase your sales.
5. Increased Productivity
A website can also increase the general productivity of your business. With a website, you can easily track your business' performance, and you can easily monitor your business activities. You can also automate your business processes by integrating your website with your CRM, accounting software, email marketing software, and other applications.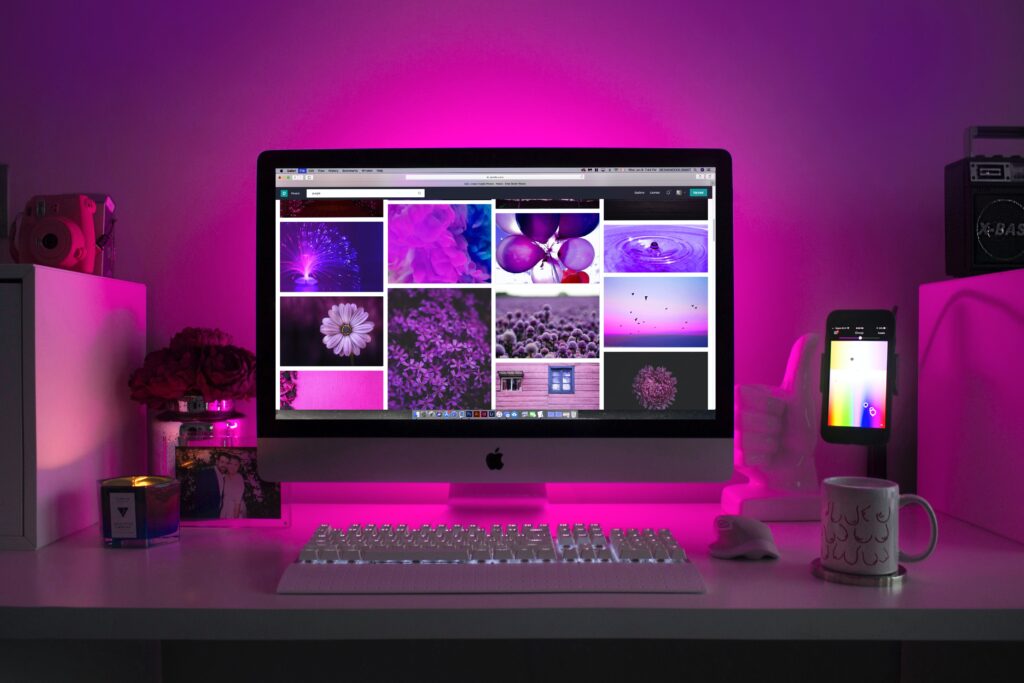 6. Grow Your Business
Websites make growing your business super easy and simple. You're able to create a website without any programming or design skills. If you're not good at creating an online presence, you can hire someone else to do it for you or a web design and development agency to do it for you
There are different marketing strategies to use successfully in order to drive sales. One of the most popular ways consumers purchase on the Internet is through a website. This is a website that businesses can design and access if they want to reach their customers. Customers rely on online information to make buying decisions, especially for relatively new products. It is hard to research a company or product without having a website. Designing and creating a professionally-designed website is a great way to go online and meet the needs of those searching for information. Small businesses need to be on social media. Having a page starts a conversation, which increases the brand's awareness. Technology helps people stay connected even if they are "being served."
7. Keep Your Audience Up To Date
When you are an active member of your audience, you can show them the things they can expect next. If they follow you on social media, you can give them access to new content. If they visit your website, they can catch the latest updates on your website. This can improve the relationship with people!
8. Enhance Your Branding
For our brand to be strong today, and long into the future, it is vital to have an established image of who we are as an organization. If we use branding correctly, it will help people imagine who we are. Branding helps us build a strong name and create a distinctive mark that separates us from the competition. That is one of those things that most fully seem intuitive after you've had a chance to reflect on it for a while.
9. Drive Traffic To Your Business
Having a good web page or app for your business is important to an online presence. However, just because you have one, doesn't mean that people will be searching using keywords that are specific to your site. With so many sites and apps out there, how will you drive more traffic for that? One of the best ways to do this is with SEO. Search engines on their own cannot identify any content of websites or apps. They receive search keywords these search engines have determined are being used, and from those search keywords, they can identify what pages and apps are related to those search phrases. If you have proper SEO, you will show up on the search engines results page (SERP) right away for new, not yet indexed search keywords terms. This means that more people will be able to find you and eventually this may lead to more business that is how exactly Google defined organic search.
10. Increase Conversion
When potential customers are searching for a service or product online today, they have many options. The more relevant your site is to their search terms the better chance you have at converting them into buyers. If your website isn't optimized with keywords that relate directly to what it is you do, then you will lose conversions every day! A good app or website design should be clear and concise to give users exactly what they want when clicking on certain links while browsing through categories. Not only does this help drive conversion rates up because of increased relevancy, but also because it makes using your website easy which can lead people down the path of becoming regulars if the process becomes seamless enough! This allows businesses to acquire new customers easier than ever before!
Making your information and services accessible through a website is a great way to improve the experience of your readers and boost business growth for both you and your readers! So what are you waiting for?
Conclusion
Having a good e-commerce strategy is very helpful to ensure that you optimize the information you are offering on the web. Having a dependable and accessible website can immensely help you create a buzz and generate leads in your online store. In this blog post, we have offered some of the benefits of having a good and user-friendly website and how to go you can be optimized it so as to make sure you always rank web pages.
Our hope is that this article will help you create a website that better represents your business, contact us for help if you need further assistance on creating your own website! Don't forget to sign up/subscribe to receive notifications when we publish new episodes.