Almost every business nowadays uses various social media as a marketing tool, whether they realize it or not. Many of these social media sites have a massive number of users, making them the perfect tool to connect with your customers, promote, and help you grow your business.
The first step in creating a media plan for your business is to think about which social media sites you want to use to promote your business. Some sites are better for businesses than others, and what makes a good social media site depends on what your end goal is as a business. Some sites have a lot of users, and they have a large number of fans and followers.
Social media is a powerful way to reach prospects and customers. People use social media to discover, learn about, follow, and shop from brands with ease. So, if you are not on platforms like Facebook, Instagram, and LinkedIn, you are missing out! Great marketing on social media can lead to phenomenal successes for your business, making devoted brand advocates and even driving leads and sales. However, it is difficult for businesses to gain a positive social media reputation with negative mentions and untrue posts. You have to gain trust with genuine content and social media activities.
In this article, you will learn the basics of social media, the benefits, and three major tips for implementing social media to your advantage.
What Is Social Media
Social networking is a great business tool, as it allows companies to engage their target audience, interact with existing customers, and connect with new prospects. Social media is an online platform that allows people to create and share content with their friends, colleagues, and followers. Social media is a great way to interact with consumers and engage them in conversations that will help you build relationships, build trust, and gain brand recognition.
Social media is also a modern marketing communication platform that allows companies to connect with their customers and offer them quality content as it is a communication platform that allows people to share their thoughts, ideas, and opinions with the world.
Tips For Social Media Marketing
If you leverage popular platforms, such as Facebook to build business accounts, make suggestions, and engage with your customers, then you're using social media marketing. Social media marketing is more than just Facebook or Twitter. And as your business grows, the same way you should grow your social media strategy for success.
Use Social media marketing to reach out to your audience effectively. This means focusing your efforts on channels that are most effective, with the lowest cost. At the same time, be sure you are utilizing the most effective channels. find the right tools to deliver content in an economical way. Here are some basic tips to get you started:
1. Set A Social Media Marketing Goal
Ultimately, the product you're advertising on social media should be about building a relationship with your target audience. You want to create a connection with them, trust them, and even make sure they buy from you.
The best way to accomplish that is to set SMART goals and objectives, which are specific and can be measured and realistic with a specific timeline.
Specific: This means a well-defined, clear, and unambiguous goal.
Measurable: It should be with extraordinary criteria that measure your progress towards the goal.
Attainable: Achievable and not impossible to reach.
Realistic: This simply means your goals must be production-driven, within reach, realistic, and relevant to your life purpose.
Time-Bond: With a clearly defined goal, including a starting date and a finish line. The easily communicated deadlines are great motivators.
2. Know Your Target Audience
Without the audience's support, your strategy will be pointless, and with the rise of the internet, there are lots of ways to reach your customers. You can make a website that's full of reviews and recommendations or even a YouTube channel. You can also use social media, especially Facebook, to help you build your brand's reputation.
3. Post Engaging Contents
Technology allows online businesses to create a vehicle for delivering content. It consists of materials consumed online. Simply keep in mind that you always want to win back your regular audience. The customers will do whatever you do, which is why you need to post quality content, check out and engage in a conversation with viewers, and send them relevant content. Nothing is better than driving traffic with what you love doing best.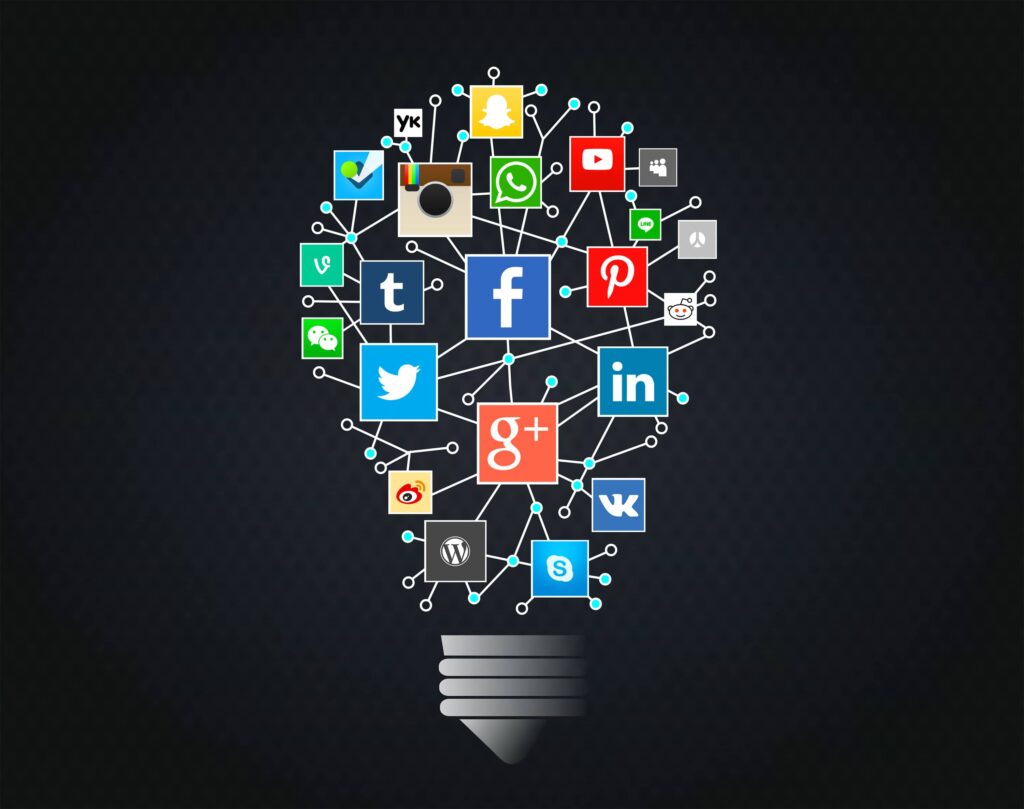 4. Know-How To Communicate With Your Audience
In today's digital technology, social media can help you connect with your audiences and share opinions, learn more about your audiences, and learn how your audiences feel about your brand and its products. Posts and questions are a great way to interact with your audience and gather comments from your followers, therefore you need to know to keep up the communication with your audience.
The Benefits Of Social Media Marketing
1. It helps companies to connect with their customers and offer them quality content.
2. It's a great way to reach out to people who need your products or services.
3. This is a fast-growing network for business growth. However, social media is also a powerful one in terms of human endeavor.
4. It grows your business brand.
5. It also helps you reach a targeted audience
6. It is the most trending networking app for business growth.
7. Inbound marketing helps you build trust with the public.
8. It gives you the opportunity to promote fresh, new products you have to offer.
9. It helps you build the same chain of friends and followers.
10. It will help you build a strong online presence and community.
Social Media Platform
The four (4) most effective social media channels you should consider when trying to build your social media strategy are:
Tik-Tok
TikTok is a platform to post videos and go live stream with other individuals. For businesses, It is a great platform to own and it is fairly simple to use. However, it does have a lot of users. The accounts can be very profitable. It is definitely worth checking out!
Facebook
Facebook is one of the most popular social networks for online marketing. It's the most popular networking site, with over 1.2 billion active monthly users that can help you reach an even larger audience and increase sales.
Instagram
Since it was created in October 2010, Instagram has become the second most popular social network, used by more than 1 billion active monthly users. The timeline of posts is the main reason users keep coming back to Instagram as it allows users to keep track of what their friends and followers post.
YouTube
YouTube is not only the most popular platform for entertainment but also a platform that also contains a channel with over 2 billion monthly active users, along with being an entertainment platform. It is also a platform used by a number of companies for advertising campaigns and to create campaigns, as well as advertise their business. Marketers leverage YouTube over other channels to help their campaign get success in business.
Conclusion
No matter which mode of Social Media you decide to use, it is important to remember that it is about connecting with people. It's about creating relationships, sharing your story, making an impact in your community, and making your social media campaign successful. In this article, we talked about what social media is and how you can use it to build a successful relationship through digital marketing. Subscribe now and join our community for more and contact us today for further assistance.