Hiring a marketing team can be a daunting task. You need to find people who are not only knowledgeable about the latest marketing trends but who also understand your company and its unique needs. In this article, we will discuss the different things you need to consider when hiring a marketing team. We will also provide tips on how to find the right candidates and how to create a winning team.
Hiring a marketing team requires a lot of work on your part. First, you need to identify a core skill set of people that you think will work well for your team. Second, you need to make sure that each member of the team fits the culture and values of your company. Finally, you want to find the most informative, driven, and trustworthy individuals. For all of these reasons, building a team is difficult and time-consuming.
Some recommend that you only hire people with lots of experience, while others claim that you should only hire those who have little or no experience. Some suggest a team of generalists who can do a little of everything is ideal, while others think that teams of specialists are the best option.
In order to hire a marketing team that is right for you, remember a few tips that we'll give you in this article that you need to consider in finding or hiring a marketing team that also develops sales and marketing skills for your business.
What's The Best Way To Find A Marketing Team?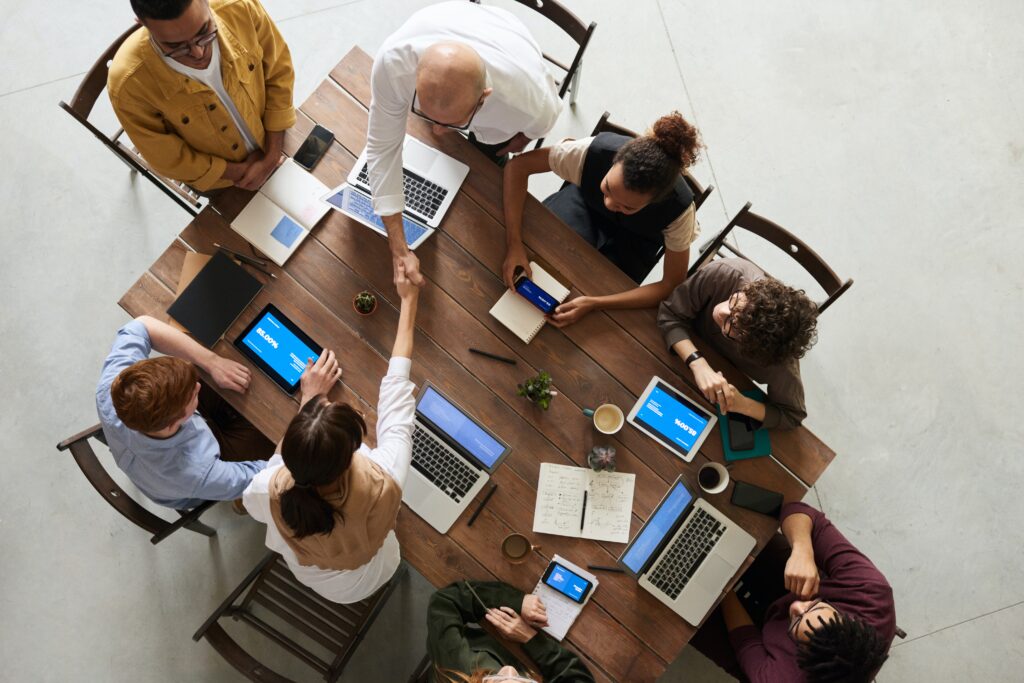 1. Invest In A Teachable Marketing Team
You need to focus on people who are motivated learners and are willing to push themselves to boost their skills. You do not want to find yourself with a pool of employees who are not willing to improve their skills or develop enough knowledge to teach. This has a tremendous impact on the employees and your company's growth.
A teachable marketing team is not really that different from any other department in an organization. However, it is a "Teachable Marketing Team" if they are driven not by how much money they can make, but are rather employed for the love of what they're doing and where that could potentially take them with respect to their career. If you can apply what you already know to their fields (and help them out) so that t they can get even more skillful and get their foot in the door than before, hopefully, you would get information from them that you can also apply to the areas where you are about to launch your business. If you can find a passionate and knowledgeable marketing team, you will be able to have a sense of direction. Before you commit, make sure to have all of your " questions " answered or at least would be willing.
2. Look At Their Portfolio
A good marketing manager has to have a strong financial background and is often right from the start – i.e. layout templates, keyword research – with some experience in the market value of services and products in that industry. However, you need to properly promote the best online marketing strategy if investment in starting up meets this experience. Simply compile the basics into a formal strategy down below, and you'll really appreciate how to approach your online marketing masterpiece.
By analyzing their marketing work, you will be able to tell if they strictly analyze the current market, what techniques they use to solve the current problems, and which skills they have. You will also be able to decide if they have enough experience to be considered a professional marketing team.
3. Find Team marketers who are in Strategic And Tactical Control Of The Effort
You need to find the right balance between marketers who craft long-term strategies with an eye to the latest campaigns and marketers who lead the way by being tactically vibrant. When building a marketing team, you might want to look for a tactician to help you plan mid to long-range campaigns, balancing strategy so you're able to understand the market.
4. Always Put The Company's Culture In Mind When Hiring New Team Members as the Transformation Of Culture Keeps Employees Motivated.
Business culture has many components. Knowing what you are looking for in a candidate is important so that you don't end up with someone who is not the right fit. Don't settle for people who aren't willing to work on your company's culture. Know what you want from a candidate so that you don't end up with the wrong type of people and end up needing to deal with a non-functional team.
5. Make A long-term Goal
If you want to make the most out of your marketing activities, seek skillful marketers before starting the employment process. You have to have a checklist of things you want to achieve for your startup before you start the employment process so that you can communicate to your team about long-term marketing goals. Remember, there is no such thing as a bad hire. Rather, the responsibility and the ultimate success of the project and the team rests on your shoulders to share and help them improve skills and knowledge.
Conclusion
Over the years, we have assisted several different companies to find their "best of the best" marketing team, so listen carefully to what we have to say. Our passion for helping you succeed is why we began our business and the reason why we are still around. Possessing the ability to find the most effective marketing team is one of the strongest determiners of business success and we are here to show you how to unravel some obstacles when it comes to team found. Contact us today for further assistance and remember to subscribe to our mailing list for the latest updates.