When it comes to branding, there are a few essential things that all businesses need. Whether you're a new business just starting out, or an established business looking to refresh your brand, make sure you're using these five types of branding.
There is no "one-size-fits-all" strategy when it comes to branding a business. There is a range of different products and services that may require different branding strategies to ensure that they are successful. As consumers become savvier, businesses need to get more strategic with their branding efforts in order to ensure a well-balanced brand marketing strategy.
With your purchase comes a need for someone to find your products and services; which is why your brand should speak to your mission and vision; implements a strategy; to adjust it as your brand evolves. In the article, we will discuss five different branding strategies to consider as you grow your company in the digital world.
Types Of Branding
1. Personal Branding.
2. Business branding.
3. Product Branding.
4. Co-Branding.
5. Extension Branding.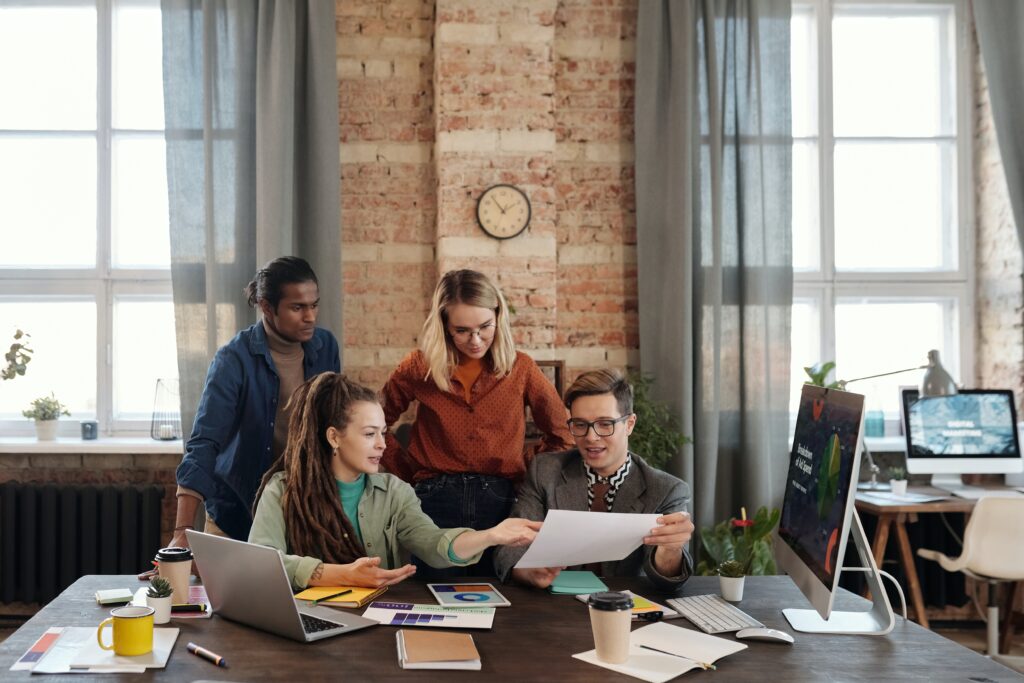 1. Personal Branding
A personal brand is fundamental for any celebrity. A 2020 Ipsos for Deloitte study indicates that personal branding strategies are most important for the following three industries: politicians, celebrities, or digital marketers. These professionals use tools to help them keep a positive public image. A specific message and consistency are paramount in personal branding. Celebrities need to be consistent in their social media profiles, and celebrities in politics need to be consistent with their message and policy.
In the digital world, your personal brand could be your Facebook page or your blog. It could be your Twitter account and your Instagram page. It could be your websites, or your email marketing campaigns. A personal brand is the foundation of your online presence. It gives you a face to the world, and it makes you memorable.
Your personal brand is your offline/online reputation, and it's the customer's first impression of who you are and what you provide.
Normally, people who want to develop a personal brand are creating it for their career. For individuals, it benefits from being nice, friendly, approachable, and trustworthy. Celebrities, politicians, and digital marketers use this for that image. It's all about you and your brand.
2. Business Branding
However, another reputation-focused approach to branding is business branding, which is focused on building a reputation for your business. It includes creating a trustworthy message, building a brand identity, and creating a motivating long-term goal. Your branding strategy should also include a clear message, a brand identity, and long-term goals. Social media platforms suggest that rankings can become lost in a few days and burnt over in a few minutes. Models of the intellectual ebb and flow
A business branding strategy should include your message and a clear brand identity, which should be combined into a satisfying, easy-to-remember "brand" identity. These features will be embraced by customers. Your brand should be recognized and easy to remember, which will cause customers to associate your brand with the products and services that you offer.
3. Product Branding
In brand management, packaging and labeling are important to an organization's success. It can be an effective strategy to enhance your product's image. This is designed to make sure that people are able to find your items in stores. This strategy has a big impact on companies' success. It is an effective way to market your business. It is a way to make your product easy to recognize by your customers.
For example, McDonald's is a fast-food restaurant chain. Their product branding strategy is the golden arches, which is their logo. Their brand story is simple; it's a "happy meal." A happy meal is a combination of nutritious food and a toy, all in one. McDonald's is a well-known brand, and they have a happy meal.
4. Co-branding
In hopes of creating a more profitable relationship, some companies will use the purchase of another company as a co-brand strategy. Co-branding works when there is a common purpose that is driving two or more companies to work together. Coke and Pepsi are good examples. Both companies want to put up a profitable income. Both companies have a similar purpose.
5. Extension Branding
By using this strategy, you can expand your business or reach a new audience. The goal is to expand your business in a targeted way. You may be expanding your audience, or you may be expanding your product offering. The strategy is focused on creating a brand that is different from the brand that you already have.
The extension strategy is commonly used to earn money, reach new customers, or offer new services. Extension brands are about creating a specific brand – a name and logo – for a product or service. This is an especially critical measure for a business that wants to stay in touch with its target audiences.
Extension brand is another way to grow a company. It's helping to expand your business into new markets. It's also helping you jump into a new industry or invest more in new countries.
Conclusion
Different types of brand positioning strategies like word of mouth, direct marketing, advertising, and many more, help your business grow. However, the most effective manner of doing so is with a combination of these five or at least 2-3 branding strategies.
Even if you are not in business, socially, or otherwise, having a branding strategy is important. Whether you are starting a new organization, or growing an existing one, it's vital that you've got a branding strategy in place that helps you attain the same high levels of achievement.
Don't hesitate to get in touch if you need further help. Do mind subscribing to our mailing list to get the latest developments?