Becoming an ambassador to a brand has become easy because of social media platforms, being a brand ambassador is one of the biggest trends right now, which has resulted in many people making serious and legit money. As we speak, there are many employers who are looking for the right ambassadors.
From thought leaders and celebrities to lifestyle bloggers and everyday people, more and more people are becoming brand ambassadors. And if you're wondering what it is, or why it's such a big deal, read on because, In this article, we will discuss what a brand ambassador is all about and the steps you can take to become one.
What Is A Brand Ambassador
A brand ambassador is a person who represents a brand or product. In today's day and age, it's a role that is more than just a job. It's a way to earn a living, with the potential to be able to support yourself and your family.
A brand ambassador is a person who is recognized as a spokesperson or advocates for a brand, product, or service and also speaks on behalf of the company, and represents the brand on various social media platforms. The brand ambassador is given a certain title, which is defined by the company.
Why It's A Current Trend
The beginning of 2018 was very successful for social influencers, and it's expected that it can continue to be the trend throughout this year and beyond.
Many companies are now paying influencers to create content that represents their products because people are increasingly becoming brand ambassadors or are learning how to become one, whether you are an entrepreneur or not, you can become one too.
Brand ambassadors are often paid or given free products or services in exchange for promoting the brand. Brands now need professionals, entrepreneurs, and self-starters, who they believe can promote a franchise, invest, create a vision, and are willing to work tirelessly to make the brand a success. Brands are now looking for influencers to make their brand more popular, and more successful.
There are many reasons why brands need influencers, and why the demand is so high
Brands are looking for positive content, positive reviews, and positive feedback, with proof that the influencers have a large following.
Brands are also looking for influencers that can create a vision for the brand, and assist them in making the brand more popular, and more successful.
Organizations sometimes hire "brand ambassadors" to increase brand awareness and promote sales. You could be a good fit for this position if you enjoy reaching out to and conversing with your community online, you have a large, loyal fanbase, and you have excellent networking abilities.
Steps To Become A Brand Ambassador
Becoming a brand ambassador is a very serious task and you should be ready to follow certain steps to get a good position.  The first step is to know what a brand ambassador is and the kind of position in which you want to be. The next step is to know which platform will be the best for you to promote your brand, and what you are interested in. There are many different social media platforms that you can use to become a brand ambassador.
There are many platforms that attract different kinds of people and different kinds of brands. Some platforms have a more specific target, while other platforms are more general but more matter the platform you choose to use, there are a few basic steps you need to follow if you wish to become a brand ambassador.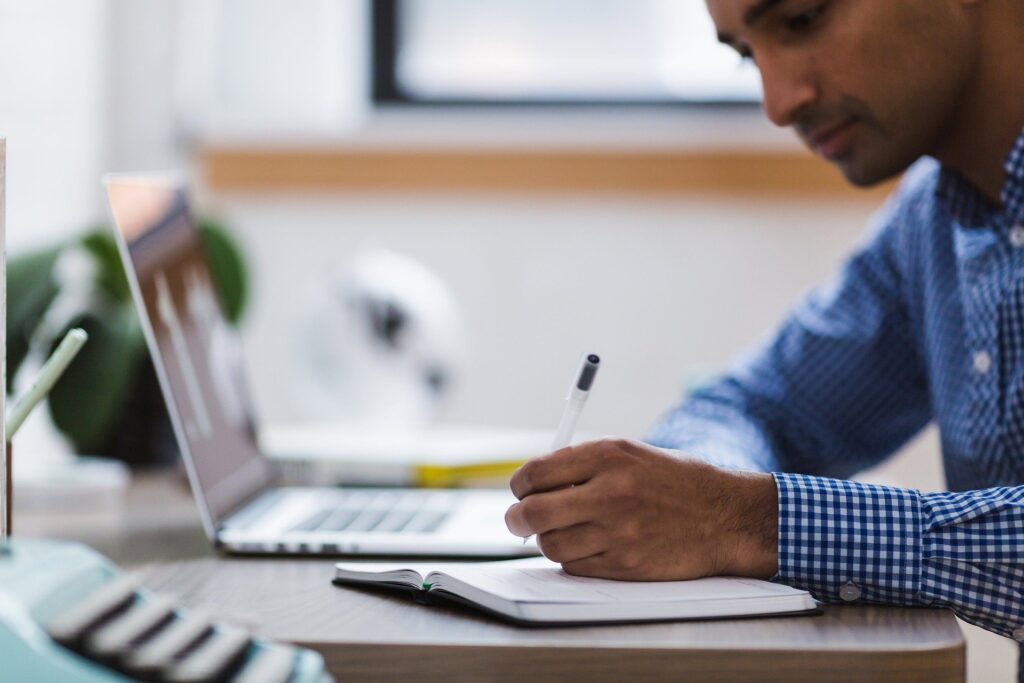 1. Create A Personal Brand
Creating a personal brand is the first step to being a brand ambassador. You need to create a personal brand that represents you and what you are interested in. This will help you to create a unique profile, which will be the first step to being able to start working as a brand ambassador.
A brand ambassador profile is used to represent you and your brand. It is what will make you stand out from the rest. You can create a personal brand profile on various social media platforms as this will allow you to create a personal page that will tell people who you are, what interests you, and what you can do for others.
In order to have a successful personal brand, you need to c create a professional complimentary card and a logo for your personal brand, which will then be your main online presence. You then create an internet presence like a blog, YouTube channel, Facebook page, Instagram account, Twitter account, TikTok account, and many more.
Since your strategy online is critical for the success of your business, it's important to make sure your brand is consistent across multiple platforms. If you're using multiple platforms, you're going to find better results.
2. Build A Large Following To Increase Your Brand Image
Getting real followers is a great way to advertise to companies as potential brands seeking brand ambassadors. You can also use social media platforms like Reddit, Twitter, Instagram, and Facebook to look for people in your niche to follow because when you have a large following it's easy to get noticed by brands and influencers and it is possible for brands to see you and contact you.
If you wish to be offered a job as a brand ambassador, you will need to have a large following on social media platforms, and you need to have a lot of social media influencers in your niche following you so that you can get noticed by brands. Engaging, or sharing engaging posts and posting interesting, engaging photos will enhance your success. A large number of fans on social media provide you with more of an audience, which will contribute to employers' attraction.
3. Establish An Engagement With Your Community
Once you build a sizable following, it's time to start communicating with people who are interested in what you have to offer. You can start by commenting on relevant content on blogs or on other social media platforms and checking out what other people are saying about your specific topic. You can also start by posting relevant content to your followers' pages. Always respond to your comments and make sure you do not get defensive in response to others; instead, make your followers or fans feel comfortable with you and make sure to respond to as many people as you can.
4. Create Great And Valuable Content
Creating great and valuable content is something that many people struggle with because it isn't as easy as it sounds, but creating great content is the most important thing you can do as a brand ambassador. You need to create great content that will be shareable, interesting, and relevant. You need to create content that showcases your skills and your abilities, and gives people a reason to share your content.
Posting helpful and valuable content on social media platforms is going to go a long way in helping you get noticed. You can start by posting blog posts, photos, or videos because constant engagement with your followers or community will also help you get noticed.
5. Search For Ambassador Deals And Opportunities
It's important to be open to opportunities that might come your way because you never know when you might be approached by a company looking for a brand ambassador. You can either search for brand ambassador opportunities on your own or use platforms like LinkedIn to connect with people in your industry or you can find a company that is aligned with your values and lifestyle
Before becoming a brand ambassador, it's important to first consider the brand and the products you'd like to help promote. You should be able to align yourself with the brand's values and lifestyle by learning about the products and their services through research to ensure that you're on the same page.
Conclusion
If you love interacting with a community, building a following, and presenting brand loyalty, then being a brand ambassador could be a great path for you. Start by working in your free time, after work or on weekends. If you build up enough followers, you can become a brand ambassador full-time. If you have any questions related to this article then drop your questions in the comment or contact us for further assistance and don't forget to subscribe today for more helpful tips to help you grow on the internet.