If you're not already on TikTok, you're missing out. The platform, which is owned by Chinese tech giant ByteDance, has exploded in popularity in recent years and now boasts more than 1 billion monthly active users.
That's a lot of potential customers!
But what can you do to make the most of this massively popular platform? For small business owners, it is becoming increasingly important to have a TikTok account in order to reach their audience. However, creating content for TikTok can be difficult because it is different than other social media platforms which is why you need it.
In this article, we will provide ideas for content that small business owners can post on their TikTok accounts so you might want to read it till the end.
Business Content Creation
When creating content for your business on TikTok accounts it might take a while to start but it is definitely going to be worth it if you can put in your time, consistency, and effort.
Videos are the best way to use TikTok for your business here are some ideas for content that you can post on your TikTok account to boost your business.
1. Showcase Your Original Story
Walking people through the success and failure of your small business is a great way to start your TikTok account by telling stories about your company.
If you are new to TikTok but want to grow your business with the platform, telling your story is the first step. It's a great way to start out with your brand because it also allows you to show your audience that you are a real person and that your business is real, that way; you are building not just your business brand but also your personal brand.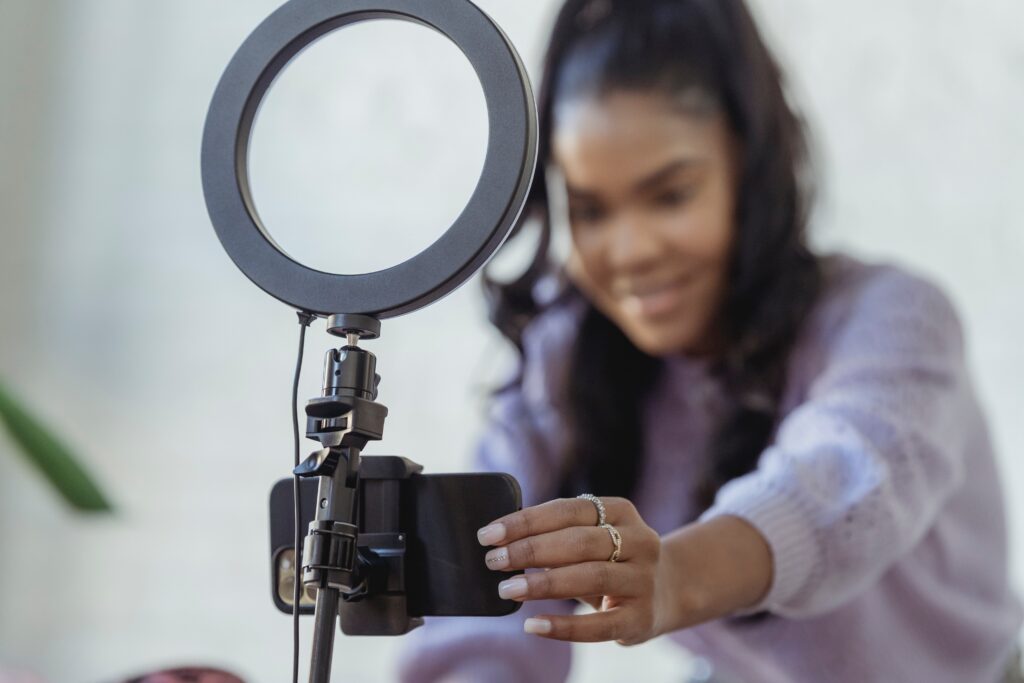 2. How-To Videos
This content idea is great because it allows you to show people how to do different tasks that they might need to do in their business.
For example, you can create a how-to video that teaches people how to use the products or tools in your business. It's a great way to show people that you are an expert in your field.
3. Partner With Creators In Similar Niches
Collaborating with other creators or entrepreneurs in your niche and line of business is a great way to help you grow your business TikTok account.
If you are a blogger for example you can collaborate with other bloggers in your niche, or you can collaborate with other business owners. This will help you grow your TikTok account because it allows you to create a good-sized following by widening your horizons to their own follower.
This simply means that by working with content creators or entrepreneurs in your niche, you're also benefiting from the trust they've built with their audience.
4. Make Use Of Trending Sounds And Hashtags
There are a lot of hashtags and trending songs on TikTok that people use to compete and create awareness within their niche by creating and participating in challenges already circulating on TikTok. This occurs when a user challenges others to make and post a specific type of content and then tags them using a dedicated hashtag.
This will go a long way to promote both your personal and business brand on TikTok and even other fast-growing platforms as TikTok videos can be shared on other platforms too.
5. Product Demonstration
Teaching your audience how to use your products and services is a great way to establish a reliable relationship with existing customers and also get the attention of prospective clients and customers. If you are a small business owner, it's a great way to help you grow your TikTok account and your brand.
6. Give And Receive Tips
This content idea is great because it allows you to help people by offering them tips or tricks that they can use in their business, and you can share educational content and answer questions in the process to solve people's problems.
This is a way to help and grow your community as well as grow yourself and your business because doing this will make you seek more knowledge so you can teach others and which will in turn help you learn new things in the process.
If you are a small business owner, you can share your own tips with your audience so they can learn the struggle and challenges in business and how to overcome all issues that come their way.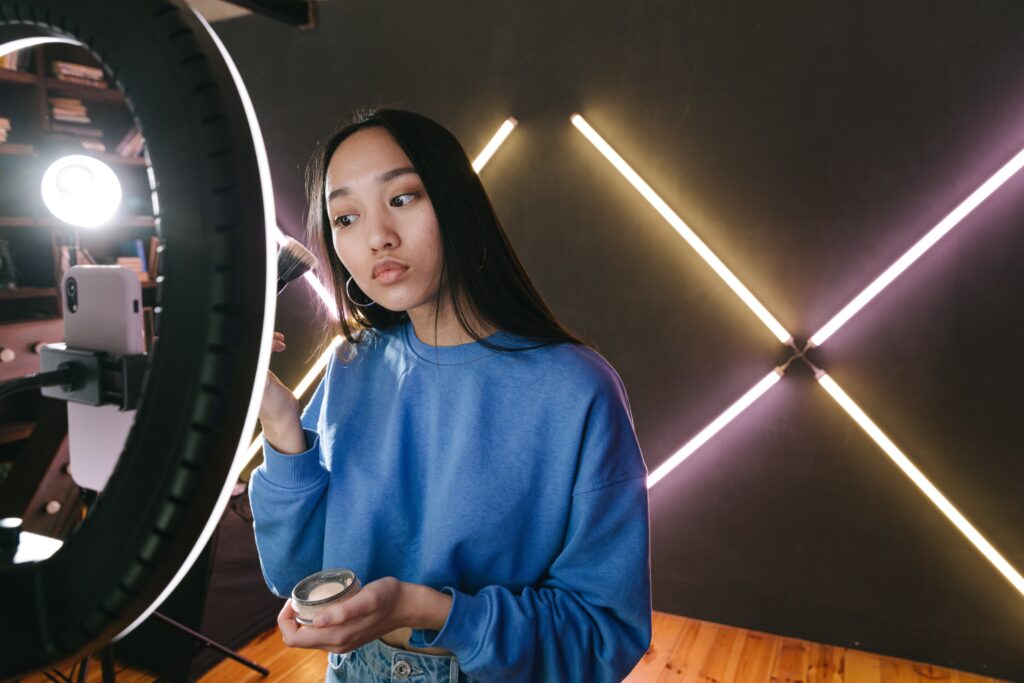 7. Creat Personal Videos
Make videos about yourself so you can showcase your personality to your audience, this way you will build trust between you and your audience so they can understand that they are not just interacting with a business brand alone but also a person with a unique personality.
Consider getting your team to also post funny stories that can highlight the human side of your brand like the life of an entrepreneur, a regular day in an employee's life" or daily activities at work.
8. Go Live, Duet, And Stitch Videos
Making use of the tons of features available on TikTok is one of the fastest ways to take advantage of this fast-growing app with a huge number of users, therefore, going on live videos, duets, and Stitching other people's videos are ways to build on existing TikTok videos. With Duets, you add on to another user's existing video, and with Stitch, you clip specific scenes from another user's video to add to your video while going live giving you the opportunity to interact with a large number of your audience at the same time.
9. Introduce Your Team Members
Introducing your team members is a way to bring life to your content. It will allow your audience to get to know them and get to know your business better. You can start by telling your audience about the CEO, or any other members of your team.
10. Production Processes Demonstration
Displaying little highlights of the process of creating what you offer is an exciting way to show them how the things they care about come to be and in addition to that It will also show the hard work, dedication, care, and effort that goes into creating what you offer, demonstrating your commitment to giving value to your customers.
Related Article: How to do a great product demo
Conclusion
Without unreasonable doubts, all these latest trends will you grow your business and personal brand. So, what are you waiting for? it's time to drive your business toward these fast-growing trends. Your business can take advantage of these trends to grow.
If you want to see more articles on TikTok and other social media platforms and growth tips that can drive your business to success, subscribe now to our mailing list to get notified when we post new content, you can also contact us today for further assistance if you want our team of professionals to grow your business online.