Social media is a powerful communication tool that can help your business connect with customers and prospects in a variety of ways but it can be a lot of work, especially if they are not managed well. However, managing social media accounts effectively can be a challenge and time-consuming but It is advisable to manage multiple accounts on various social networks. In other to achieve that you must concentrate your efforts on what has demonstrable and take advantage of platforms with greater potential. In this article, we will discuss some tips for managing social media accounts effectively.
How To Manage Social Media Platforms
1. Develop a Social Media Plan/Strategy
Success in social media is only determined by effective campaigns and strategies, before you start managing social media platforms, you must have a plan of attack and a time frame.
Develop a strong social media strategy that aligns your business goals, objectives, and life purpose. Every plan must first be realistic and must be based on the needs of your customers.
This strategy should include the following elements:
• The types of social media channels you will use
• The content you will post
• The tone and voice you will use in your posts
• The target audience for your social media posts
• The goals of your social media campaign
The right questions create a good workout.
Who are you targeting? What are your goals? What are your goals for your customers? Who are you going to approach to reach your target audience? What sort of information do you want to give or solicit? How would you like to connect with your audience? Ask all these questions in order to form a solid business plan and reach your goals and objectives.
2. Make Use Of Ai Tools
The use of artificial intelligence is one of the most effective strategies to keep ahead of the current social media trends.
AI is often used to improve watching and interacting on social media. Artificial intelligence-powered tools are making it easier for users to manage multiple accounts, from posting to scheduling, and responding to chats and direct messages.
These tools are also helping marketers to automate their social media campaigns. For example, Facebook and Twitter now support automation of the scheduling of posts, automated replies to direct messages, and automated monitoring of mentions and hashtags, making it easier to manage multiple social media accounts.
3. Focus On Your Target Audience
Before choosing a social media platform for your business always put in mind the people who are your business's major focus, pick a platform where there is a majority of your target audience online because Interacting with your platform where your target audience is a smart way to stay up-to-date preventing your activities on your social media accounts to be seen by the wrong audience.
4. Create A Strategic Timetable
All social media platforms have their own posting times. To avoid posting at the wrong time, you must choose a posting time when your audience is online and active. You need to create a timetable for your social media activities so you can schedule the best time to post and spend time on your social media accounts with the help of your social media analytic tool you can figure out what time is best for you.
5. Optimize Your Brand Social Medium Account Daily
Fully optimizing your brand's social media accounts is a great way to mark your business's brand. Thereby, this is a good way to tell your stories through social media and connect with your audience.
Even though your business has the best-available social media marketing strategy, make sure that you are doing everything in your power to optimize your brand's social media accounts.
How To Optimize Your Social Media Accounts
Set benchmarks for brand standards, including brand name, brand description, username, bio, ownership, creative, and expiration date.
Use images and videos to promote social media website traffic. Increase web traffic by promoting.
Be consistent with your brand across all of your digital platforms by posting regularly, therefore keep an eye on your sums.
Time matters when it comes to exposing your brand on social media, so watch closely the times you post and always make sure to post at the right time.
Always post content of real value.
6. Set Brand Goals
Forming a brand is difficult because it requires planning and strategizing. The first step is determining your brand objective, which is the goal you wish to achieve. These goals should be "SMART goals." i.e
S – Specific
M – Measurable
A – Achievable
R – Realistic
T – Timebound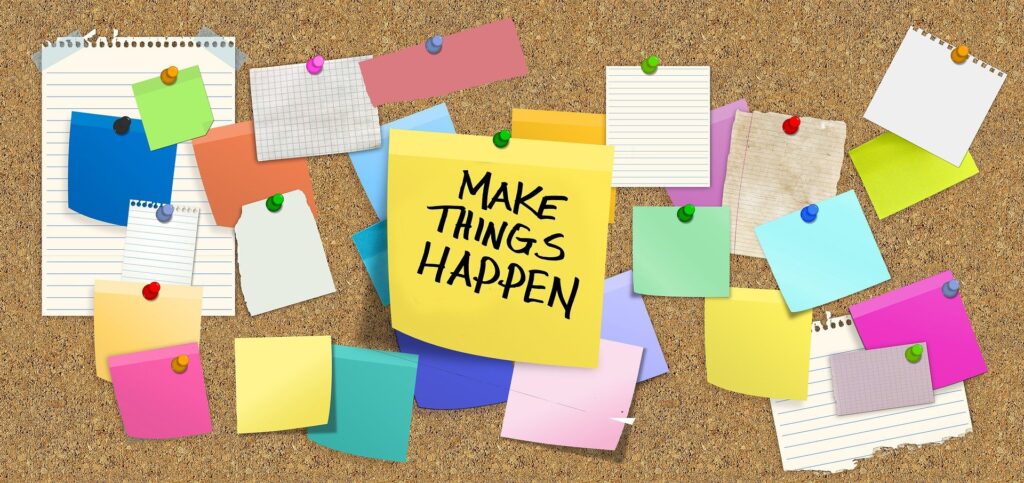 You should measure how well you are performing using a tool to assess progress. Free tools to help you set brand goals. When setting goals, avoid multitasking. If you are looking to increase website marketing with social media, start by targeting the most-likely potential customers, and then track their actions. always carry out these goals one step at a time so you can get real results.
7. Install A Social Media Campaign
There are a series of campaigns that you employ on different social media platforms to drive sales, leads, and brand awareness. These campaigns change depending on the time, the product, and the position of your brand in the market.
Social media campaign options
PPC (Pay-per-click): campaigns are one-time campaigns that consist of a budget for a specified period of time. These campaigns can be set up on Google, Bing, and other search engines. The aim of these campaigns is to drive sales by using paid ads to attract visitors to your website.
Facebook campaign: Facebook is one of the largest social networks in the world today. Many companies and individuals have a Facebook page to share content and advertisement campaigns.
Google Adword: This is a place where you can carry out effective marketing campaigns for your business and manage how or when people see it.
Why Is Managing Social Media Accounts So Important To Your Brand
According to the founder of technology brand Heliyon, managing social media accounts is essential for content monitoring and research. Companies can benefit from managing social media platforms, including reaching and keeping a viewer's attention.
Social media marketing is a cost-effective and possibly low-cost method of interacting with current or potential customers. Global distribution of information provided by cyber channels that may not be obtained through other marketing mediums. Social media gives us a comprehensive view of the needs and feelings of online consumers. It gives us insight into customer behavior, attitudes, and opinions which is often the highest source of customer data.
Conclusion
Social media platforms offer businesses and individuals a valuable opportunity to connect and communicate with prospects, clients, and customers. In this article, we've shared tips on managing multiple social media accounts.
If you have any comments or questions about the products or services we offer, we welcome you to get in touch. Also, please subscribe to us on our mailing list to keep track of any developments and events of interest to you.