Are you interested in building a new audience on Instagram and driving more sales? Learning how to sell in Nigeria is a good strategy for your social media efforts. Instagram is a social media platform where you can upload various types of content and it's gaining popularity. In fact, this platform has been identified as the second most popular social media platform by many experts and analysts, according to several industry sources.
Why Sell On Instagram
There are a number of reasons why businesses should sell products on Instagram including:
Large Popularity: With over 400 million people using it regularly, Instagram offers businesses an amazing opportunity to reach their target audiences. Instagram is one of the communities with the highest engagement rates. This means that article views will be higher on Instagram than on other platforms, and your potential customers will be highly engaged with your content.
Low cost: Using a smartphone to take photos and videos is much less expensive than hiring a photographer or making a video And its costs less than owning a shop.
Time: The average Instagram user spends about 15 minutes on the platform per day. So in contrast to other social media platforms, you can make a profit with fewer impressions and have more time for other daily activities.
Conversion: Businesses with Instagram accounts have seen a 65 percent increase in conversion rate meaning there is a high possibility of turning leads to sales.
ROI: Instagram is one of the top platforms to use for branding, lead generation, and sales.
Other benefits of selling on Instagram include
– Promote a product
– Get more sales
– Brand awareness
– Increase visibility
– Get more followers
– Gain more customers
– Create a buzz
– Showcase a product
– Gain more exposure
– Get more feedback
– Get more reviews
– Improve your image
– Increase your credibility
– Generate traffic
– Get more followers
– Get more likes
– Gain more customers
Let's explore how to sell on Instagram.
How To Sell On Instagram Without A Website
Selling goods on the internet can be very hectic and demanding as it is hard to build a loyal fanbase that patronizes your products. This is why it is important to have a web presence. But this is not the only way to sell on Instagram as you can sell directly from your Instagram account even If you don't have a website, you can simply use the Instagram app to list your products. You can create a free account and start selling your products without any hassle.
In this article, we will discuss how to sell on Instagram without a website.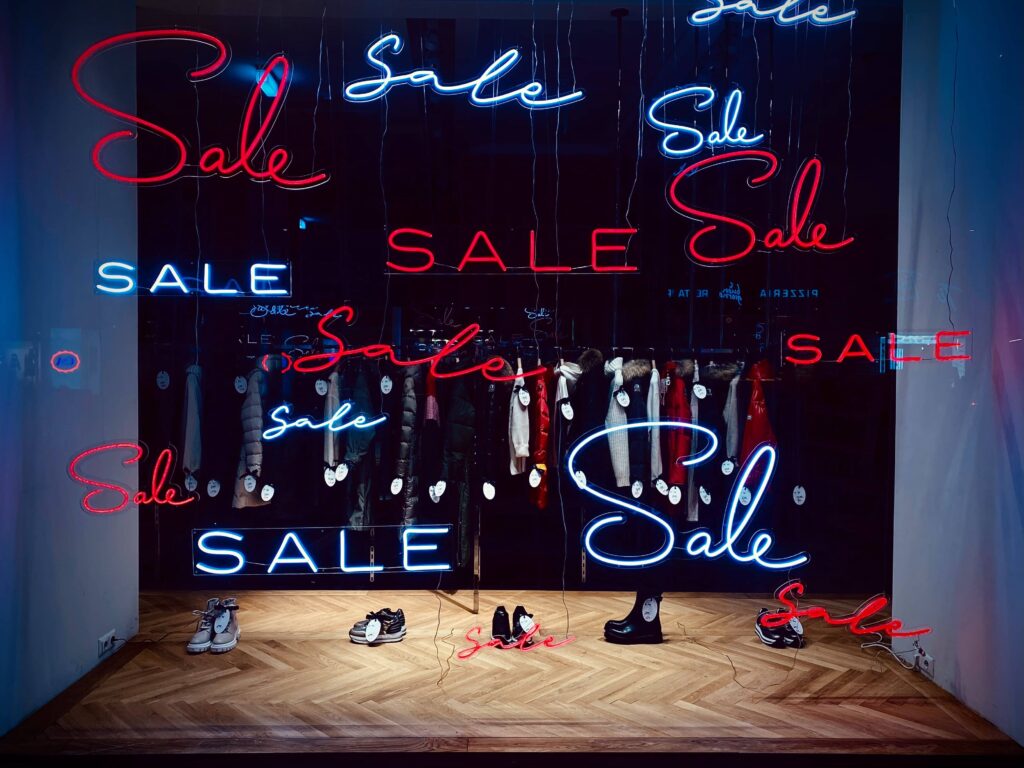 Step 1
Getting Started: Creating An Instagram Account
If you are new to Instagram, you will need to download an Instagram app or go through the website Click Here and you will be redirected to the Instagram webpage to create a new Instagram account. You can create a free account by following the instructions below:
1. Click the "+" sign on the screen.
2. Click the "Create a new account" option from the drop-down menu.
3. Enter your full name, email address, and password.
4. Click "Create Account".
5. You will be taken to your profile page.
After creating an account then proceed to the next step to sell and make money on Instagram if you are an existing user, you are in the right spot because this is for you, just log in and get started.
Step 2
Prepare Your Profile
Your Instagram business profile should include:
Profile Photo: Choose a photo that is on-brand (like a logo) and makes your company easy to identify.
Well-crafted bio: Your Instagram bio is incredibly important. It should include a clear description of your business that speaks to your audience. Let them know exactly what you have to offer.
Link To Your Shop: The URL section of your bio is the only clickable link you can add to your Instagram page, so make sure you're using it! This is a great place to drive traffic from your individual posts and stories. Creating a unique URL for this section will also give you the opportunity to track visits to your website from Instagram. You can add links to your WhatsApp business line, Facebook, and even an online shop if available
Step 3
Post And Engage
A consistent Instagram posting rate will grow your account exponentially. Engagements will help you understand your community better and figure out what they prefer to see more in your feed. Create a quality content plan before you even start posting, you need to have a clear plan for your content strategy. It's important to have a strategy to engage your audience and a set plan of what you want to post and when. There are so many social platforms out there that it can be overwhelming, but having a simple strategy will help you stay organized and consistent.
You can plan your content out in advance using an Excel spreadsheet. You can create a schedule of when you want to post, edit your content, and schedule the post for later.
Step 4
Use Sponsored Ads And Influencer Marketing To Improve Product Reach And Visibility
Instagram ads reach the audience of your choice and guarantee several views on your ads. Instagram ads eliminate the guesswork it takes in reaching your target audience. You can choose to run your ads at any time and target an audience by using filters.
Instagram influencer marketing is effective for reaching your target audience on Instagram as well. You can use influencer marketing to increase brand awareness and get more views on your products. Instagram allows you to run ads with Instagram influencers. You can pay to get featured on their stories and get higher visibility on their profiles.
STEP 5
Send Strategic DMs To Your Followers
Audiences who have constantly engaged with your post can be your potential customers. Start a conversation by introducing yourself and getting to know more about them to know if your services will be helpful to them. Don't jump the gun by directly pitching your product.
This is the best way to make a connection with your target audience. If you want to improve your Instagram engagement, you can send DMs to your followers. This can be helpful in making new connections and having more conversations with your followers.
Step 6
Comments
Instagram has a comment feature. This is a great way to improve your followers' experience on Instagram. Having comments on your product posts can help engage your followers and improve your sales.
To make Instagram comments work for you, you need to be active on the platform. Your followers will appreciate it when you comment on their posts.
Conclusion
Selling on Instagram can be a bit overwhelming especially if you're a newbie but you will get the hang of it in no time. Using the above tips will help you sell on Instagram without a website. We hope these blogs will help you overcome if not all, then most of your challenges when you are selling on Instagram.
Have you ever thought about selling on Instagram? If yes then follow these simple steps as a ladder to your success in selling on Instagram. Selling on Instagram is not easy but if you follow the above tips, you will surely make it. For further questions and information on useful tips and marketing strategies drop your comment in the comment section. Don't forget to subscribe to our blog or contact us for more related articles.