Have you wondered if TikTok can be a lucrative means of making money? Well, you're not alone; lots of people are looking to make money from TikTok. In fact, you're seeing a growing trend right now. It's a concept with a bright future, and it's an idea that you can make money on if only you follow the right steps.
To help you out, we've put together a comprehensive guide to the concept of making money with TikTok. Once you understand the basics, you can decide whether it's worth your time and effort to get involved.
1. Methods To Make Money On TikTok
In case you've been wondering how can you make money through TikTok or if you can really make money in the app the simple answer is yes, you can make money on Tik Tok. You don't need any special skills or qualifications to make money on Tik Tok, although you do need to make sure that you're an active user of the app, and that you're not violating any terms and conditions.
With that being said, let's take a look at some of the different ways how to make money with TikTok.
1. Upload Creative Content
Uploading videos on TikTok is one of the more popular ways to accumulate followers and gain supporters. You don't need to be a professional if you make videos on TikTok. For that, you also don't need to become a celebrity. Who you become isn't the critical point. You become the star based on the types of videos you upload.
How To Make TikTok Videos
Video-making on TikTok can take two different approaches. First, you can either make videos on your device with your phone camera and export them into your Tik-Tok account to further edit before you post them or you can make videos on Tik-Tok's account directly which has lots of features to help you easily edit and create amazing content.
To film a Tik Tok video from the TikTok app, you first tap the middle plus (+) button of the app, then click on the red big button, and the video will begin.
To import videos from your device to your TikTok account, open the TikTok app then go to the + button then you will be taken to another area. There will be a section on the lower right button called Upload, choose the video of your choice into the appropriate box. After that, depress the submit button to share the video with whatever hashtags, captions, or tags you wish to use.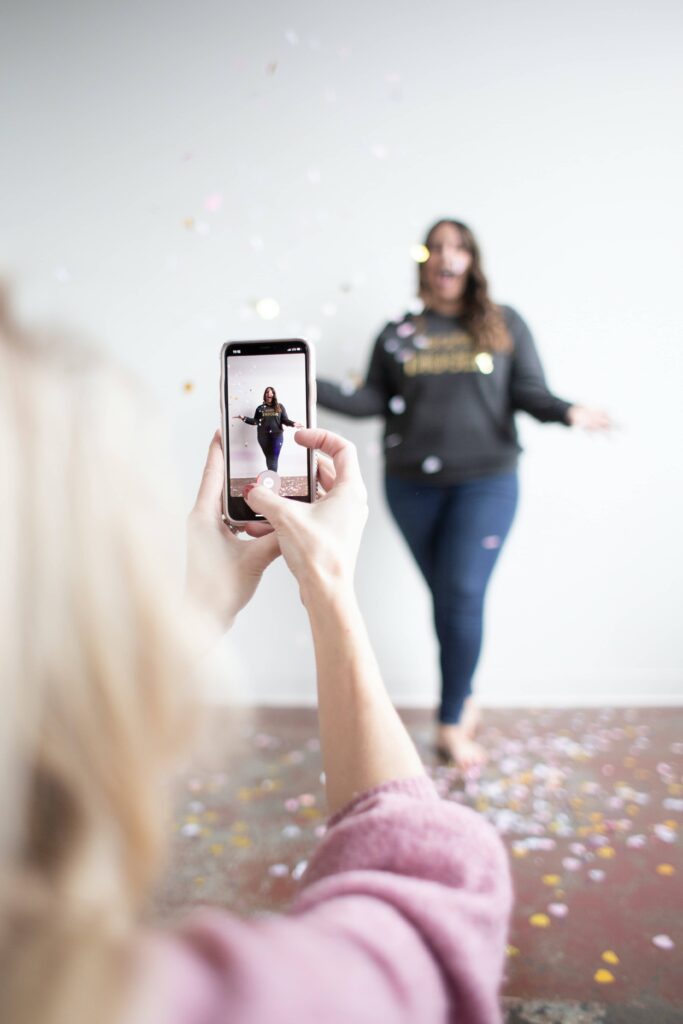 2. TikTok Live Videos
Going on TikTok live is a great and fun way to earn a lot of money. While you can earn money on TikTok by receiving gifts from your friends and fans as a reward for your unique talents or efforts.
How To Make TikTok Live Videos
Going on TikTok live shows is quite easy and straightforward. However, you first need to make sure that you have a minimum of at least one thousand followers (1000) to go live on TikTok. Once you have the necessary requirements click on the plus (+) button below and slide to the right and you will see the live button, click on it and you are ready to go.
3. TikTok Advertisement
Though TikTok is highly susceptible to advertising, it also provides a wide range of options, depending on your goal for your advertising. You can choose between one-time payments, monthly recurring payments, or one-time fees. If you want to make money from TikTok, then you can advertise with them or become a brand ambassador for a brand.
TikTok can be used to make money by either advertising its own brand and featured products, or by selling its own products.
Conclusion
Making money from TikTok is a little difficult and it takes time, patience, and consistency; even though the video-viewing platform is social and is part of many people's daily routines, making money is not easy. You have to know how to promote your videos in order to make a lot of money from it. You must be very creative and use several different advertising options in order to make a lot of money from it.
Congratulations, you've reached the end. Now you have all the information you need to start making money on this social platform in no time as we shared many ways you should make money from Tik-Tok and how to achieve these in this article. Contact us today for further assistance and don't forget to subscribe for more updates on "how to start increasing your social media accounts".